How to Stop Duplicate Sent E-Mail Items in Outlook with Gmail or G Suite
Feb 10, 2021
Blog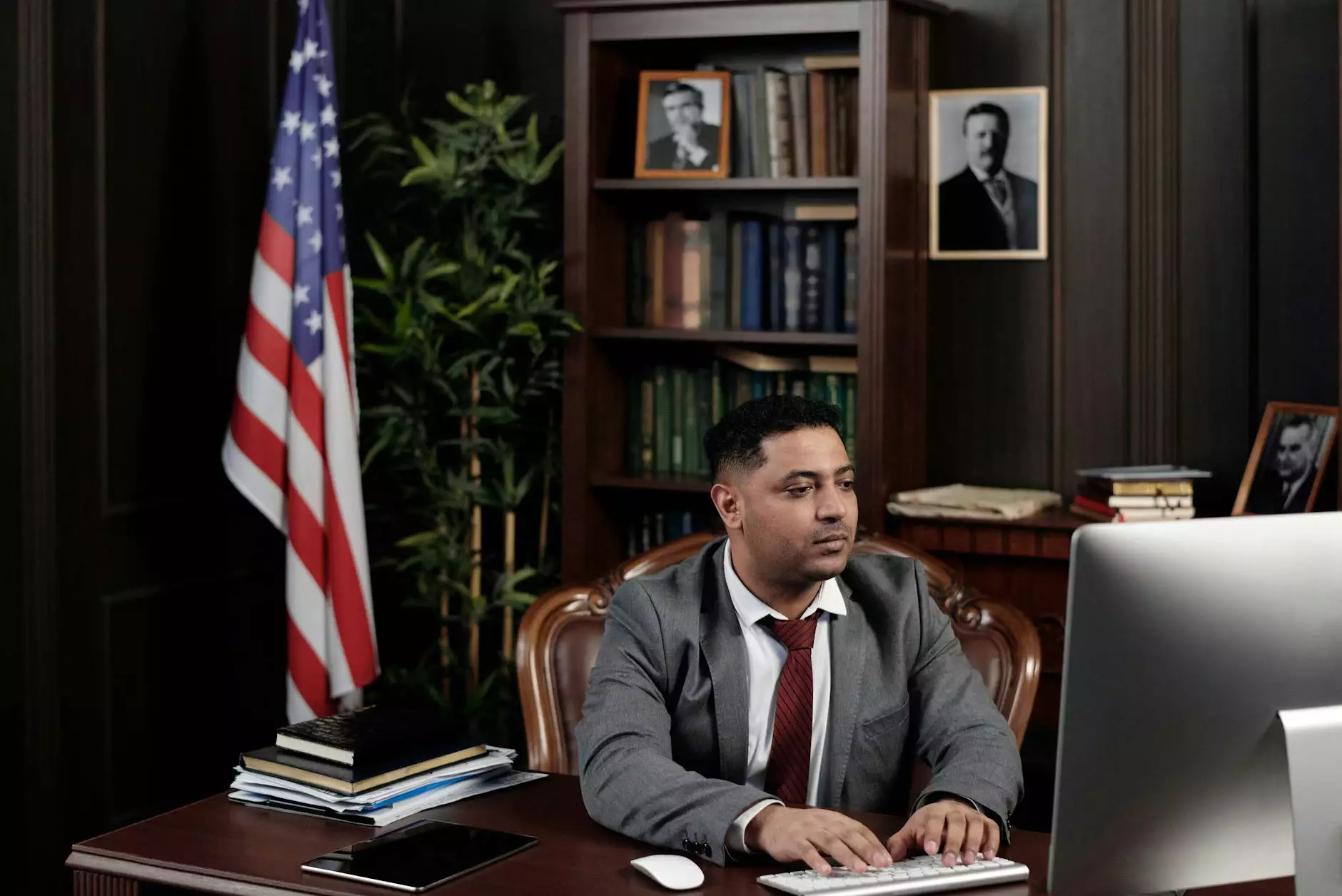 Welcome to Computer Creations, your leading provider of website development and business services. In this comprehensive guide, we will show you how to prevent duplicate sent email items in Microsoft Outlook when using Gmail or G Suite. Duplicate items in your email accounts can cause confusion and clutter, but with our expert tips, you can easily overcome this issue and streamline your email management process.
Understanding the Issue
Before we dive into the solution, it's important to understand why duplicate sent email items occur when using Outlook with Gmail or G Suite. The problem typically arises due to synchronization conflicts between Outlook and the email server.
When you send an email using Outlook, a copy is saved in your Sent folder. However, if you have your Gmail or G Suite account set up in Outlook using IMAP (Internet Message Access Protocol), Outlook may create an additional copy of the sent email item on the server. This can result in duplicate entries in your Sent folder, making it difficult to keep track of your sent emails.
The Solution: Configuring Outlook
Step 1: Accessing Account Settings in Outlook
To resolve this issue, we need to configure the settings in Outlook. Start by opening Outlook and navigating to the "File" tab, then click on "Account Settings" and select "Account Settings" again from the dropdown menu.
Step 2: Modifying Folder Options
Next, in the "Account Settings" window, select your Gmail or G Suite email account and click on "Change". In the new window, click on "More Settings" and navigate to the "Folders" tab.
Step 3: Adjusting Sent Items Folder Mapping
In the "Folders" tab, locate the "Sent Items" folder and ensure that it is mapped to the correct folder on the server. If it is currently set to "Sent", change it to "Sent Mail" for Gmail or "Sent" for G Suite. This will ensure that Outlook syncs the sent email items with the appropriate folder on the server, minimizing the chances of duplicates.
Once you have made the necessary changes, click "OK" to save the settings. You may need to restart Outlook for the changes to take effect.
Preventing Duplicate Sent Email Items in the Future
While the above steps will resolve the duplicate sent email items issue for your existing emails, it's important to take proactive measures to prevent duplicates in the future. Here are some additional tips:
TIP 1: Disable Outlook's "Save Copies of Sent Items" Option
In Outlook, go to "File", then "Options", and select "Mail". Under the "Save messages" section, uncheck the box that says "Save copies of messages in the Sent folder". This will prevent Outlook from saving duplicates of sent emails in the future.
TIP 2: Use Gmail's Web Interface
If you primarily use Gmail or G Suite, consider using the web interface instead of Outlook for your email management. Gmail's web interface has robust synchronization capabilities and is less prone to creating duplicate sent email items.
TIP 3: Keep Outlook Updated
Regularly update your Outlook software to ensure you have the latest bug fixes and enhancements. Microsoft often releases updates that address synchronization issues and other email-related problems.
Business and Consumer Services - Website Development
Computer Creations is proud to offer a wide range of business and consumer services, with a specialization in website development. We have a team of highly skilled professionals who can create custom websites tailored to your unique needs. Whether you require a simple informational website or a complex e-commerce platform, we have the expertise to bring your vision to life.
Why Choose Computer Creations?
When it comes to website development, Computer Creations stands out from the competition. Here's why you should choose us:
1. Expertise and Experience
With years of experience in the industry, our team possesses the necessary expertise to create high-quality websites that meet industry standards. We stay up to date with the latest trends and technologies to ensure that your website is modern, responsive, and user-friendly.
2. Customized Solutions
We understand that each business is unique, and therefore, we offer customized website solutions tailored to your specific requirements. Our team will work closely with you to understand your goals and create a website that effectively represents your brand.
3. Search Engine Optimization (SEO)
We realize the importance of ranking well on search engines, which is why we incorporate effective SEO strategies into our website development process. Our goal is to help your website achieve higher visibility and attract targeted organic traffic.
4. Responsive Design
In today's mobile-centric world, having a responsive website is crucial. We ensure that all websites developed by Computer Creations are mobile-friendly and offer seamless user experiences across various devices and screen sizes.
5. Ongoing Support and Maintenance
Our partnership does not end once your website goes live. We provide ongoing support and maintenance services to ensure that your website remains secure and optimized. This allows you to focus on your core business while we take care of your online presence.
Contact Computer Creations Today
Ready to take your online presence to the next level? Contact Computer Creations today for all your website development and business service needs. Our friendly team is ready to assist you and provide top-notch solutions that drive results. Trust us to help you outrank your competitors and achieve success in the digital landscape.