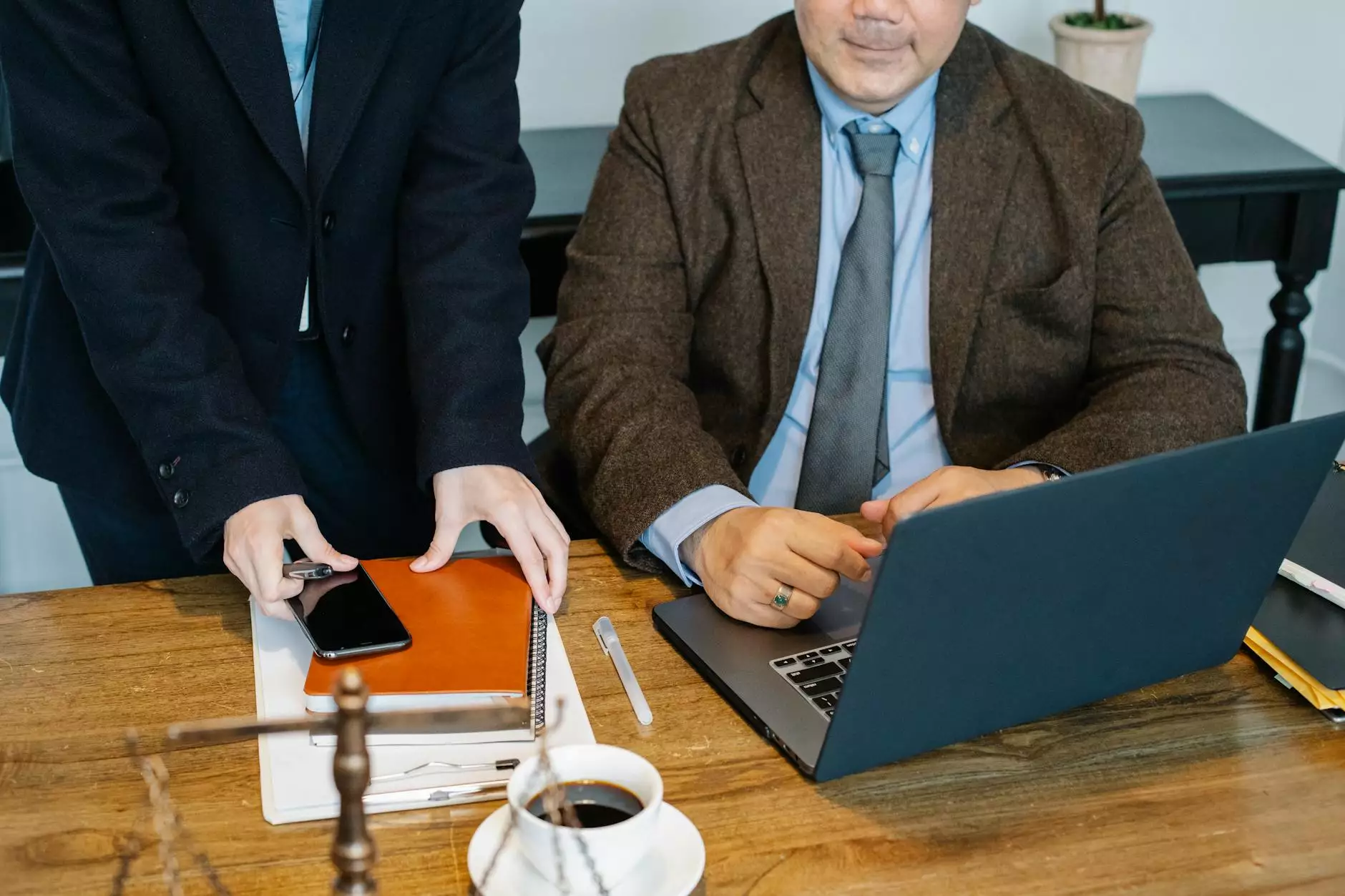 Introduction
Welcome to Computer Creations, your trusted partner in website development for law firms. In today's competitive digital landscape, it's crucial to have a strong online presence to attract potential clients and stand out from the competition. In this article, we'll discuss effective strategies that can help you get more clients for your law firm.
1. Define Your Target Audience
Before implementing any marketing strategy, it's important to identify and understand your target audience. What are the specific legal services your law firm offers? Who are your potential clients? By defining your target audience, you can tailor your marketing efforts to reach the right people.
2. Optimize Your Website for Search Engines
Search engine optimization (SEO) plays a vital role in increasing your law firm's visibility online. At Computer Creations, we specialize in optimizing websites for search engines to help you rank higher in search results. Our team of experts will ensure your website is structured, coded, and keyword optimized to attract organic traffic.
2.1 Keyword Research
Keyword research is a crucial step in SEO. We'll help you identify relevant keywords and key phrases that potential clients might use when searching for legal services. By incorporating these keywords strategically throughout your website, you can improve your chances of appearing in relevant search results.
2.2 Engaging Content
High-quality, engaging content is essential for attracting and retaining clients. Our talented copywriters will create informative and compelling content that showcases your expertise. We'll highlight your law firm's unique selling points, showcase successful case studies, and provide valuable legal resources to keep visitors engaged and informed.
3. Create a Blog
Adding a blog to your law firm's website allows you to consistently publish fresh and informative content. This helps establish your authority in the legal industry and provides potential clients with valuable insights. Our team at Computer Creations can assist you in setting up a blog and developing a content strategy that aligns with your target audience's interests.
4. Social Media Marketing
Utilizing social media platforms can significantly expand your online reach. We'll help you develop a comprehensive social media marketing strategy that aligns with your law firm's goals. By regularly posting engaging content, sharing industry news, and engaging with your audience, you can build brand awareness and attract potential clients.
5. Online Advertising
In addition to organic strategies, online advertising can provide immediate visibility and generate quick results. Our experienced team will create targeted advertising campaigns using platforms like Google Ads and social media ads. We'll carefully analyze your target audience and implement effective ad targeting to maximize your return on investment.
6. Local SEO
If your law firm serves clients in specific geographical areas, local SEO is crucial. We'll optimize your website for local search, including creating location-specific landing pages, optimizing your Google My Business profile, and managing online reviews. These strategies will help potential clients in your target areas find and choose your law firm.
7. Client Testimonials and Reviews
Positive client testimonials and reviews can greatly influence potential clients' decision-making process. We'll help you showcase your law firm's positive reputation by strategically placing testimonials and reviews throughout your website. This builds trust and credibility, encouraging more clients to choose your services.
8. Tracking and Analytics
Measuring the effectiveness of your marketing efforts is essential for continuous improvement. We'll set up tracking and analytics tools to monitor key metrics such as website traffic, conversion rates, and engagement. This data will provide valuable insights into the performance of your marketing strategies, allowing you to make data-driven decisions.
Conclusion
Getting more clients for your law firm requires a comprehensive digital marketing strategy. With Computer Creations, you'll have a dedicated team of SEO experts and high-end copywriters who understand the unique challenges of the legal industry. Contact us today to discuss how we can help you attract more clients and grow your law firm's online presence.