Is TV Advertising For Lawyers Effective In 2023?
Dec 18, 2019
Blog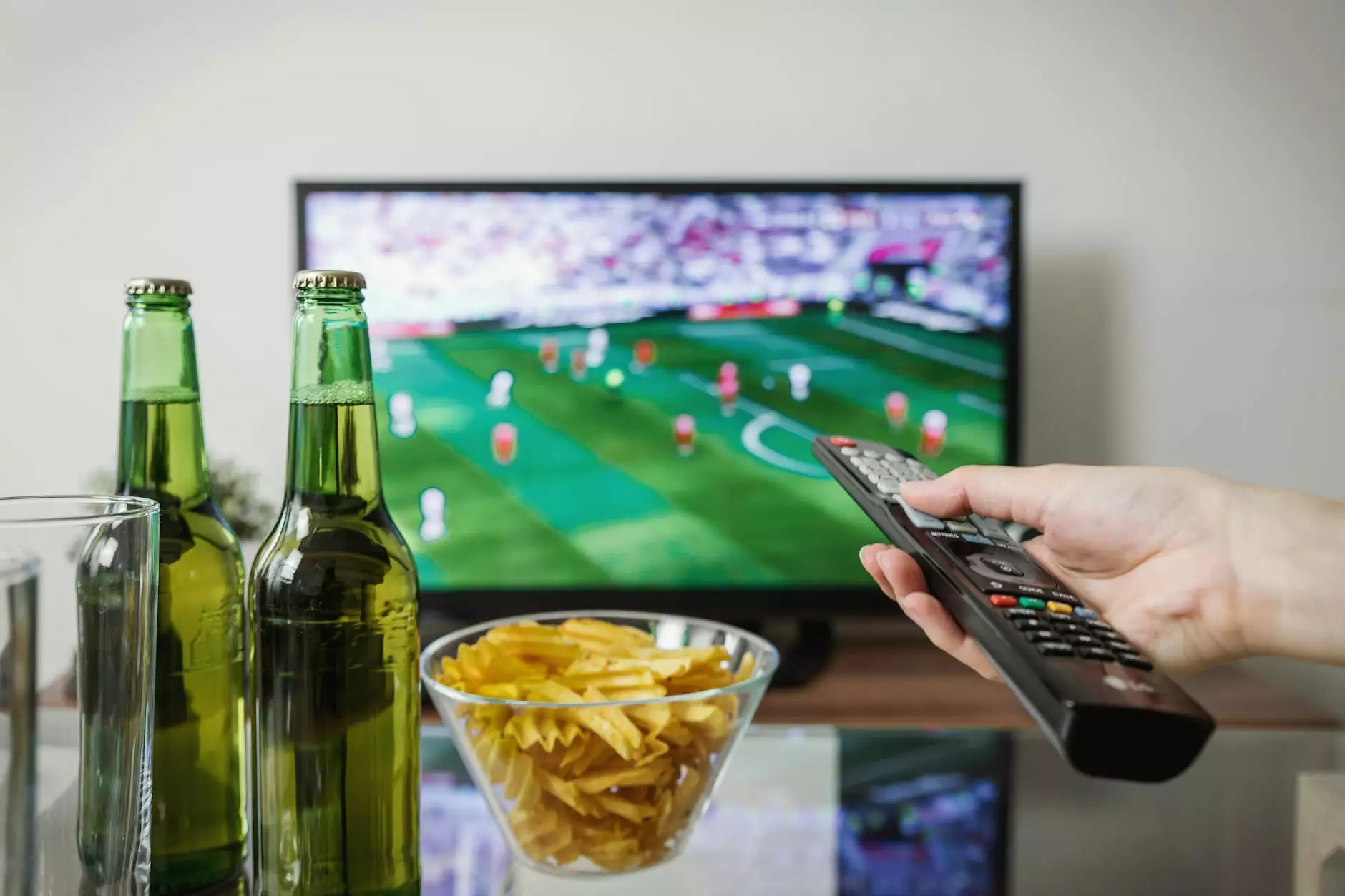 As the legal landscape becomes increasingly competitive, lawyers and law firms are constantly seeking effective ways to reach their target audience and generate new leads. One traditional form of advertising that has been widely used for years is TV advertising. However, with the rise of digital marketing and online channels, many wonder if TV advertising for lawyers is still effective in 2023.
The Changing Landscape of Law Firm Marketing
Before we delve into the effectiveness of TV advertising for lawyers in 2023, let's first explore the changing landscape of law firm marketing. In the digital age, potential clients are turning to search engines like Google to find legal services. Having a strong online presence has become crucial for law firms to engage with their target audience and drive conversions.
While TV advertising can still be a valid marketing avenue, it should be complemented by a comprehensive digital strategy that includes search engine optimization (SEO), search engine marketing (SEM), content marketing, social media marketing, and website development. This integrated approach helps law firms capture the attention of potential clients across various platforms and maximize their outreach.
The Benefits of TV Advertising for Lawyers
When done right, TV advertising for lawyers can offer several benefits that contribute to their overall marketing success. Here are some of the key advantages:
1. Wider Reach and Brand Awareness
TV advertising allows lawyers to reach a broad audience instantly. By leveraging TV commercials, lawyers can increase brand awareness and foster recognition among potential clients. The combination of visual and auditory elements in TV ads helps create a memorable experience that can leave a lasting impression.
2. Establishing Credibility and Trust
TV advertising provides an opportunity for lawyers to showcase their expertise and establish credibility within the legal field. With well-crafted and informative commercials, lawyers can position themselves as trusted advisors, leading to increased trust from potential clients.
3. Targeted Advertising
While digital marketing allows for precise targeting, TV advertising can still offer effective targeting options. By selecting specific channels, time slots, and programs that align with their target audience's interests, lawyers can reach the right people at the right time.
4. Enhanced Engagement
TV advertising can captivate viewers and create a sense of engagement that other forms of advertising may struggle to achieve. By leveraging storytelling and visually appealing content, lawyers can connect with potential clients on an emotional level and make a lasting impact.
The Effectiveness of TV Advertising for Lawyers in 2023
Now that we understand the benefits, let's address the burning question: Is TV advertising for lawyers still effective in 2023? The short answer is yes, but it requires strategic planning, creative execution, and integration with a broader marketing campaign.
To make TV advertising truly effective in 2023, law firms need to consider the following factors:
1. Audience Research and Targeting
One of the keys to success with TV advertising is understanding your target audience's preferences and habits. Conduct thorough audience research to identify which TV channels, programs and time slots align with your target market. This allows you to optimize your ad placement and increase the chances of reaching potential clients.
2. Compelling and Relevant Content
Audiences are bombarded with countless advertisements every day. To stand out, your TV commercials need to be compelling, relevant, and address the pain points and needs of potential clients. Craft persuasive content that showcases your unique value proposition and differentiates your law firm from competitors.
3. Integration with Digital Marketing Channels
While TV advertising can generate brand awareness, it's essential to integrate it with digital marketing channels to drive conversions. Create landing pages specifically tailored to your TV campaign, implement call tracking, and utilize online retargeting to capture leads generated from TV ads and guide them through the conversion funnel.
4. Measurement and Analysis
Implement tracking mechanisms and continuously monitor the performance of your TV advertising campaigns. Analyze data to understand what's working and what can be improved, allowing you to refine your strategy, optimize your messaging, and maximize your return on investment (ROI).
Conclusion
While the digital landscape continues to evolve and offer new opportunities, TV advertising for lawyers can still be highly effective in 2023. By combining the power of traditional TV advertising with a comprehensive digital marketing strategy, law firms can amplify their marketing efforts and engage with a wide range of potential clients. Computer Creations, a leading website development agency in the business and consumer services industry, understands the importance of integrated marketing approaches and can assist law firms in leveraging TV advertising to drive success in the modern era.