Social Media For Lawyers | The Definitive Guide 2023
Jul 12, 2018
Blog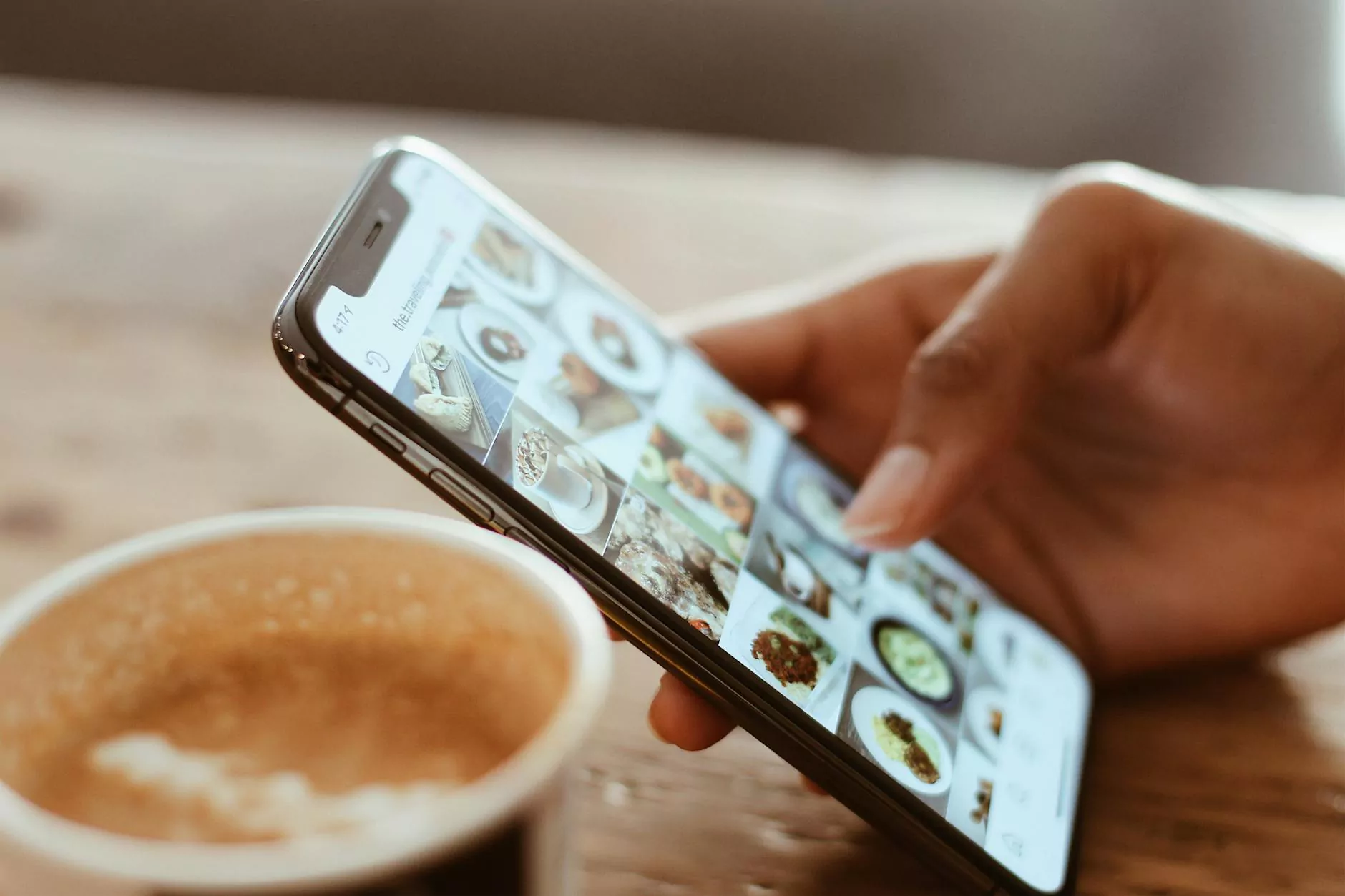 Welcome to the ultimate guide on social media for lawyers in 2023, brought to you by Computer Creations. In today's digital age, leveraging the power of social media is crucial for enhancing your online visibility, connecting with potential clients, and growing your legal practice. This comprehensive resource will provide you with valuable insights, effective strategies, and practical tips to master social media marketing as a lawyer.
Why Social Media Matters for Lawyers
Social media platforms have transformed the way people connect, communicate, and consume information. With billions of active users worldwide, platforms like Facebook, Twitter, LinkedIn, and Instagram offer immense opportunities for lawyers to engage with their target audience on a personal and professional level. The benefits of incorporating social media into your legal marketing strategy are abundant:
Increased Online Visibility: By establishing a strong social media presence, lawyers can expand their reach and audience. Sharing valuable content, engaging with followers, and leveraging targeted advertising can significantly enhance your online visibility and build brand awareness.
Client Engagement: Social media provides a unique platform to connect and engage with potential clients. Building relationships, addressing legal concerns, and sharing relevant information positions you as a trusted legal authority, creating opportunities for client acquisition and retention.
Thought Leadership: Through social media, lawyers can showcase their expertise and establish themselves as thought leaders in their respective legal fields. By consistently sharing high-quality, informative content, you can build your credibility and attract clients who value your knowledge and insights.
Targeted Advertising: Social media platforms offer advanced targeting options, allowing lawyers to reach specific demographics and geographical locations. This ensures that your marketing efforts are focused on relevant audiences, increasing the likelihood of generating qualified leads.
The Power of Facebook for Lawyers
When it comes to social media platforms, Facebook is a powerhouse that can greatly benefit lawyers and law firms. With its massive user base and diverse advertising options, Facebook provides an ideal platform for lawyers to expand their reach and connect with potential clients. Here's how you can make the most out of Facebook for your legal practice:
1. Create a Professional Business Page
A professional business page on Facebook is essential for establishing your online presence as a lawyer. Optimize your page with accurate contact information, a compelling description of your legal services, and high-quality visuals that reflect your professionalism.
2. Share Valuable Content
Consistently sharing valuable content is key to building engagement and attracting a relevant audience. Create informative articles, videos, and infographics that address common legal concerns or provide insights into complex legal matters. Tailor your content to resonate with your target audience, and encourage them to share it with their networks.
3. Engage with Your Followers
Building meaningful connections with your followers is essential for establishing trust and credibility. Respond to comments, messages, and reviews promptly, showing your dedication to providing excellent client service. Encourage engagement by asking thought-provoking questions and hosting live Q&A sessions to address legal queries.
4. Leverage Facebook Advertising
With Facebook's sophisticated advertising options, you can reach a highly targeted audience of potential clients. Use demographic filters, interests, and behavioral data to refine your audience, ensuring your ads are seen by the right people. Create compelling ad copy and visuals that highlight your unique value proposition, and track the performance of your campaigns to optimize results.
Maximizing Your Presence on LinkedIn
LinkedIn is a social media platform specifically designed for professionals, making it an ideal platform for lawyers to network, build connections, and showcase their expertise. Here's how you can leverage LinkedIn to enhance your online presence:
1. Create a Compelling Profile
Your LinkedIn profile is like an online resume, so make sure it highlights your skills, experience, and areas of legal expertise. Use a professional headshot, craft a compelling summary, and include relevant keywords to make your profile more searchable.
2. Join Relevant Groups and Communities
LinkedIn offers a wide range of professional groups and communities where lawyers can connect with potential clients, industry peers, and influencers. Join groups relevant to your legal practice and actively participate in discussions, sharing valuable insights and establishing yourself as a trusted authority.
3. Publish Thoughtful Articles
LinkedIn's publishing platform allows lawyers to showcase their expertise by publishing articles directly on the platform. Share valuable tips, legal updates, or thought-provoking analyses that demonstrate your knowledge and provide value to your connections and followers.
4. Network Strategically
A key advantage of LinkedIn is its networking potential. Connect with other professionals, potential clients, and industry leaders to expand your professional network. Engage with their content, offer your expertise, and leverage mutual connections to establish meaningful relationships that can lead to new business opportunities.
Conclusion
Social media is a powerful tool that can significantly impact the success of your legal practice. By incorporating effective social media strategies into your marketing efforts, you can expand your online reach, engage with potential clients, establish thought leadership, and attract new business. Remember to choose the platforms that align with your target audience and legal niche, and consistently provide valuable content that resonates with your followers. Stay up-to-date with social media trends and adapt your strategies accordingly to stay ahead in the competitive digital landscape of 2023.