Corporate Training Video Production - Advent Designs
Feb 28, 2018
Web Design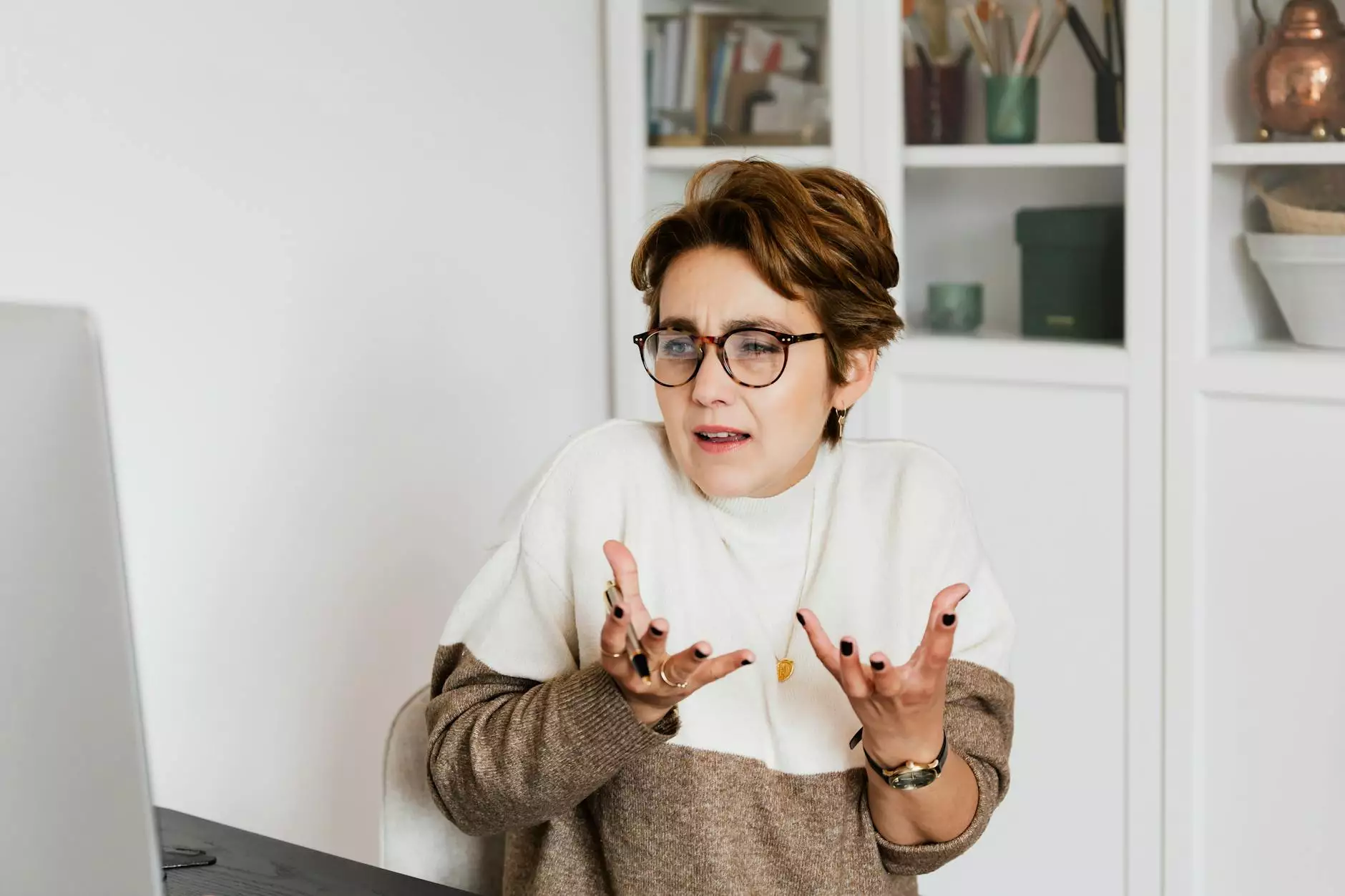 Enhance Your Corporate Training with Professional Video Production
Computer Creations, a leading provider of top-notch business and consumer services in the field of website development, is proud to offer our exceptional corporate training video production services. At Advent Designs, our skilled team of experts is dedicated to helping businesses like yours create compelling and effective training videos that engage employees and enhance learning.
Why Invest in Corporate Training Video Production?
Corporate training plays a pivotal role in improving employee skills, boosting productivity, and driving business success. In today's digital age, video-based training has become a popular and highly effective method for delivering knowledge and skills. Video engages learners, increases information retention, and offers a dynamic learning experience.
By investing in professional corporate training video production, you can take your training initiatives to the next level. Engaging and well-crafted videos not only capture and maintain learners' attention but also provide visual demonstrations, scenarios, and real-life examples that aid in effective learning and retention. A well-produced training video can ensure consistency in learning outcomes across your organization and cater to various learning styles.
Trust Advent Designs for Exceptional Corporate Training Video Production
At Advent Designs, we understand the importance of high-quality training video production that aligns with your business objectives. Our team of talented professionals collaborates closely with you to bring your vision to life. With years of experience in the industry, we utilize the latest video production techniques and technologies to create impactful and engaging training videos that meet your specific requirements.
Our Corporate Training Video Production Process
1. Needs Analysis: We begin by conducting a thorough needs analysis to understand your training goals, target audience, and desired outcomes. We work closely with your subject matter experts to gather relevant content and identify key areas to highlight in the videos.
2. Storyboarding & Scripting: Our team creates a detailed storyboard and script for your training videos. We focus on crafting a compelling narrative that effectively communicates your training content and engages your audience. The script is written with precision to ensure clarity and coherence.
3. Professional Filming: Our skilled videographers, equipped with state-of-the-art equipment, capture high-quality footage for your training videos. We pay attention to lighting, sound, and overall production value to ensure a polished final product.
4. Editing & Post-Production: Our expert editors work diligently to bring all the elements together. We enhance the visuals, optimize audio, and add professional voiceovers, graphics, and animations as required. The final videos are refined and polished to provide an immersive learning experience.
The Benefits of Choosing Advent Designs
1. Customized Approach: We tailor our corporate training video production services to meet your unique needs. Our team understands that every business has specific training requirements, and we ensure that our videos are tailored to align with your organizational goals.
2. Professional Expertise: With a team of skilled professionals and access to cutting-edge technology, we deliver exceptional results. Our videographers, scriptwriters, editors, and animators collaborate seamlessly to create engaging training videos that capture your audience's attention.
3. Cost-Effective Solutions: We offer cost-effective corporate training video production services without compromising on quality. Our flexible pricing options ensure that you receive outstanding videos within your budget.
4. Timely Delivery: We understand the importance of meeting deadlines. Our team works diligently to deliver your training videos on schedule, allowing you to implement your training initiatives promptly.
Contact Us Today for Professional Corporate Training Video Production
Are you ready to take your corporate training to new heights with high-quality, impactful videos? Contact Advent Designs at Computer Creations today. Our experienced team is passionate about producing training videos that empower your workforce and drive success. Let us assist you in creating engaging and effective training materials that make a lasting impression.
Tags:
Corporate Training Video Production
Professional Video Production
Business and Consumer Services
Website Development
Training Videos
Engaging Videos
Effective Learning