Social Media, Web Design, SEO, and Google Search in South Carolina
Oct 26, 2021
Blog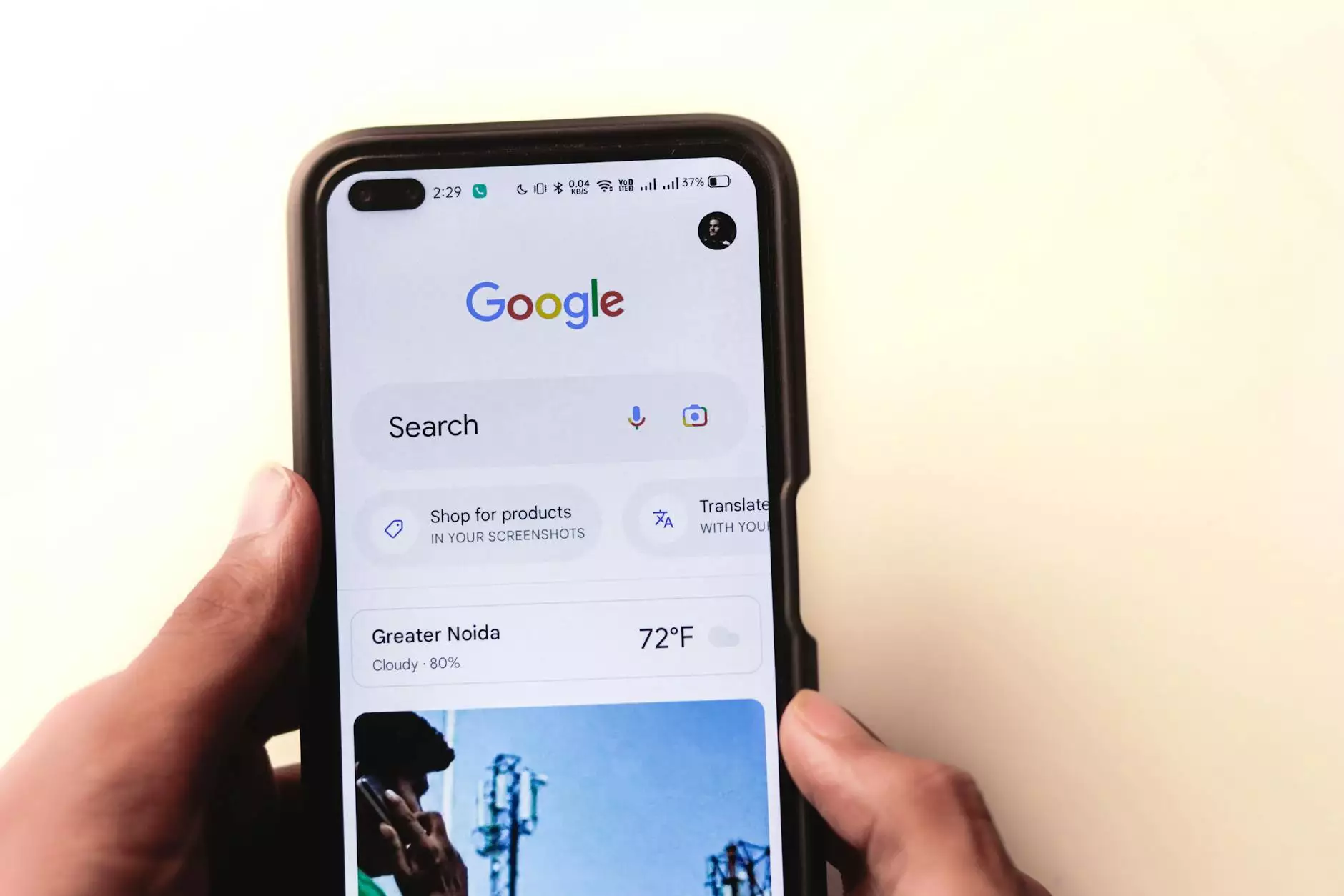 Welcome to Computer Creations, your one-stop solution for all your online needs in South Carolina. As a leading provider of business and consumer services, we specialize in professional website development, social media management, SEO, and Google search optimization. With our expertise, we can help you establish a strong online presence and reach your target audience effectively.
Professional Website Development
At Computer Creations, we understand the importance of a well-designed and functional website for any business. Our team of skilled web developers can create a customized website that aligns with your brand identity and business goals. We utilize the latest technologies and best practices to ensure your website is visually appealing, user-friendly, and optimized for search engines.
Whether you need a simple brochure website or a complex e-commerce platform, we have the expertise to bring your vision to life. Our websites are responsive, mobile-friendly, and designed to provide an exceptional user experience across all devices. With our attention to detail and focus on user-centric design, we can help you attract and engage visitors, ultimately driving conversions and boosting your online success.
Social Media Management
In today's digital age, social media has become a powerful marketing tool. Computer Creations offers comprehensive social media management services to help businesses effectively leverage social platforms to connect with their target audience, build brand awareness, and drive engagement.
Our team of social media experts will create and implement a customized social media strategy tailored to your business objectives. We will identify the most relevant social platforms for your industry, develop engaging content, and manage your social media presence to maximize your online visibility and strengthen your brand's reputation.
From content creation and scheduling to community management and performance tracking, we will handle every aspect of your social media presence, allowing you to focus on other core aspects of your business. With our proven strategies and data-driven approach, we can help you grow your social media following, generate leads, and convert them into loyal customers.
Search Engine Optimization (SEO)
In the highly competitive online landscape, having a website is not enough. You need to ensure that your target audience can find you easily. This is where SEO comes in. Computer Creations specializes in SEO strategies that can position your website prominently in search engine results, driving organic traffic and increasing your online visibility.
Our team of SEO experts stays up-to-date with the latest algorithms and industry trends to develop strategic SEO campaigns that deliver tangible results. We conduct thorough keyword research to identify the most relevant and high-converting terms for your business. From on-page optimization to technical SEO, we optimize every aspect of your website to enhance its search engine performance.
We believe in a holistic approach to SEO, incorporating quality content creation, link building, and local SEO strategies. Our transparent reporting and regular performance analysis ensure that you stay informed about your website's progress and ROI.
Google Search Optimization
As a certified Google Partner, Computer Creations has the expertise to optimize your website specifically for Google search. Our in-depth knowledge of Google's algorithms and ranking factors allows us to devise effective strategies that boost your website's visibility in the world's most popular search engine.
We focus on optimizing your website's structure, content, and user experience to enhance its performance in Google search results. Our team understands the importance of local search optimization, ensuring that your business appears prominently in location-based searches relevant to South Carolina.
From website speed optimization and mobile-friendliness to schema markup implementation and Google My Business management, we leave no stone unturned in our quest to maximize your website's visibility and drive targeted traffic from Google.
Contact Computer Creations Today
Ready to take your online presence to the next level? Contact Computer Creations today for a personalized consultation and let us help you achieve your digital goals. Our team of experts is passionate about delivering exceptional results and providing top-notch customer service. Trust Computer Creations for all your social media, web design, SEO, and Google search needs in South Carolina.