Bray Technology Solutions
Oct 19, 2018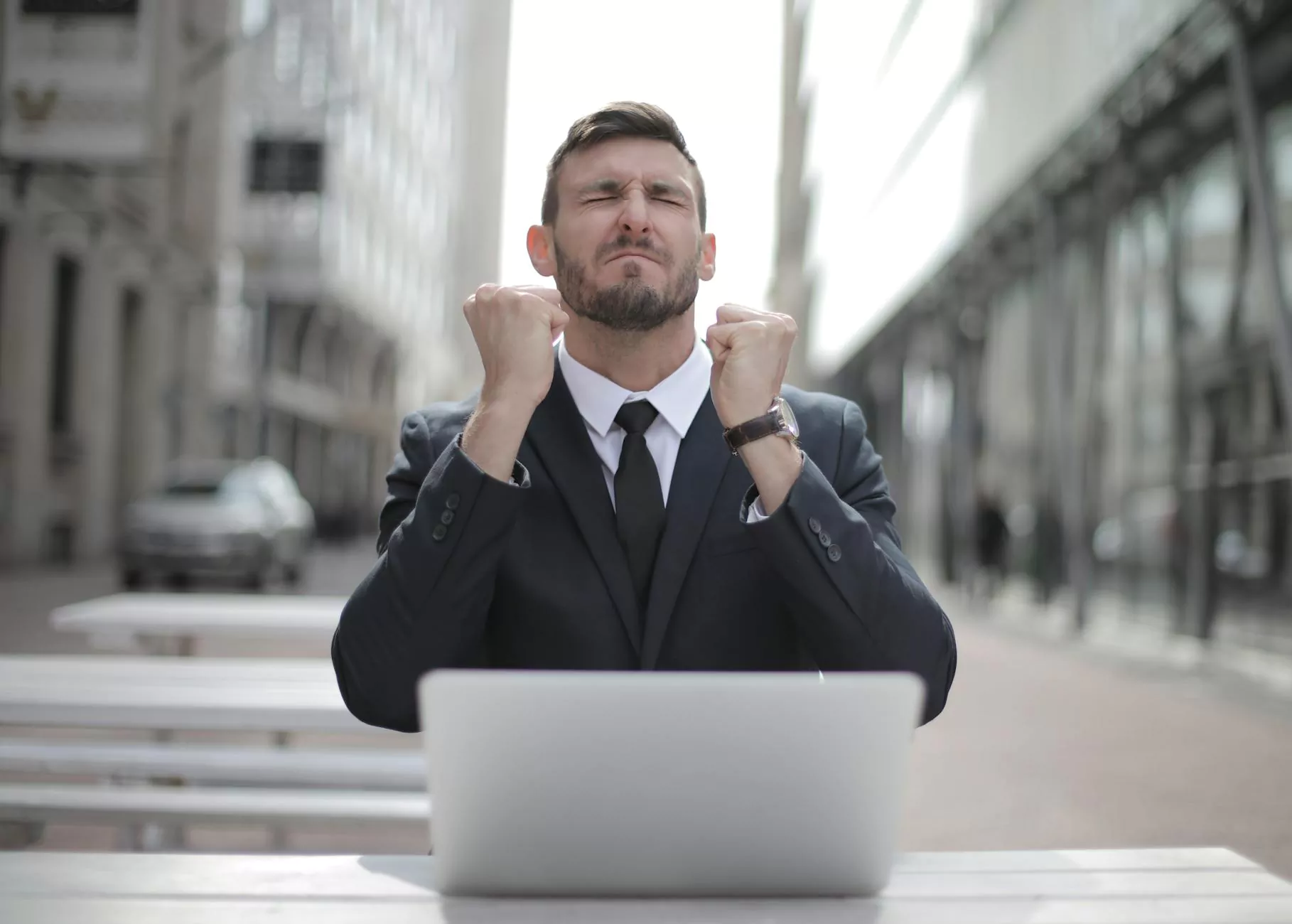 Providing Exceptional Website Development Services for Businesses and Consumers
Welcome to Bray Technology Solutions, the top-tier website development service offered by Computer Creations. We pride ourselves on delivering high-quality web solutions for businesses and consumers. With years of experience and a dedication to excellence, we are committed to helping our clients succeed in the digital world.
Why Choose Bray Technology Solutions?
When it comes to website development, the quality of your online presence can make or break your success. At Bray Technology Solutions, we understand this and aim to empower your business with a professionally designed and fully functional website. Here are some reasons why we are the ideal choice for your website development needs:
Expertise: Our team of experienced web developers has a deep understanding of the latest technologies and industry best practices. We stay up-to-date with the ever-evolving digital landscape to deliver cutting-edge websites.
Custom Solutions: We believe in tailored solutions, understanding that each business has unique requirements. Our website development services are customized to match your specific goals, branding, and target audience.
Responsive Design: In today's mobile-centric world, having a responsive website is crucial. Our websites are designed and optimized to provide an optimal user experience across all devices, enhancing engagement and conversion rates.
Search Engine Optimization (SEO): We are well-versed in SEO techniques and work closely with you to ensure your website ranks higher in search engine results. Our expert SEO strategies drive targeted organic traffic, maximizing your online visibility.
User-Friendly Content Management: Managing your website should be a hassle-free experience. We integrate user-friendly content management systems that allow you to update and maintain your website easily, without technical expertise.
Our Website Development Process
At Bray Technology Solutions, we follow a carefully structured web development process to ensure the highest quality results. Here is an overview of our comprehensive development process:
Discovery and Planning: We start by understanding your business goals, target audience, and project requirements. This step helps us create a solid foundation for a successful website development project.
Design: Our skilled designers create visually stunning website mockups, incorporating your branding elements and ideas. We collaborate with you to refine the design until it perfectly aligns with your vision.
Development: After finalizing the design, our experienced developers transform it into a fully functional website. We utilize clean, semantic code and the latest web technologies to ensure optimal performance.
Testing and Quality Assurance: Rigorous testing is conducted to identify and rectify any bugs or issues, ensuring that your website functions flawlessly across various browsers and devices.
Deployment and Launch: Once we are confident in the website's performance and functionality, we deploy it to the live server. We provide ongoing support to guarantee a smooth and successful launch.
Post-Launch Support: Our commitment to your success doesn't end with the website launch. We offer comprehensive post-launch support, including regular maintenance, upgrades, and performance monitoring.
Client Success Stories
At Bray Technology Solutions, we take pride in helping our clients achieve their online goals. Here are some success stories of businesses that benefited from our website development services:
Company XYZ: Before collaborating with Bray Technology Solutions, Company XYZ struggled to generate online leads. After a website redesign, their organic traffic increased by 40% and they experienced a 50% boost in conversion rates.
Business ABC: Business ABC wanted a user-friendly e-commerce platform to sell their products. With our custom web development, they saw a significant increase in online sales and customer satisfaction.
Startup DEF: Startup DEF needed a captivating landing page to attract investors. Our team designed an impressive landing page that helped them secure funding and accelerate their business growth.
Get Started with Bray Technology Solutions Today
If you're ready to elevate your online presence, drive more traffic, and boost conversions, partner with Bray Technology Solutions. Our expertise in website development, combined with our dedication to client success, sets us apart from the competition. Contact us today to discuss your website development needs and let us help you achieve your digital goals!