How To Block Access To Specific Websites from Your Router using Tomato Firmware
Nov 29, 2021
IT Support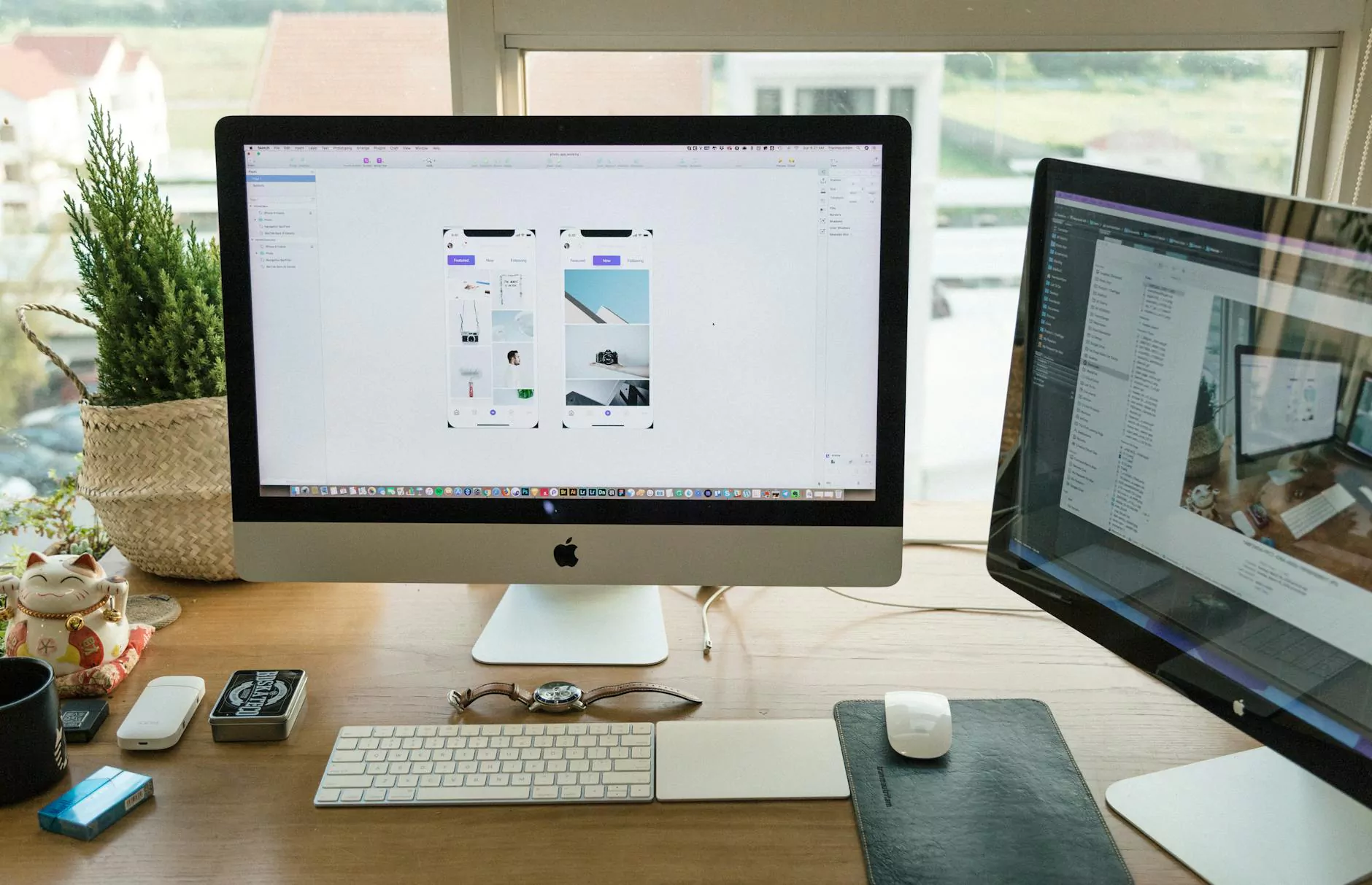 Welcome to Computer Creations, your trusted partner for business and consumer services in website development. In this detailed guide, we will walk you through the process of blocking access to specific websites from your router using Tomato Firmware. Whether you are a small business owner or a concerned parent, this feature can help you maintain control over your network and ensure a safer browsing experience for you and your users.
What is Tomato Firmware?
Tomato Firmware is an alternative open-source firmware that can be installed on many routers to unlock advanced features and customization options. It provides an intuitive interface and powerful tools, making it a popular choice among tech enthusiasts and network administrators. One of the key features of Tomato Firmware is the ability to block access to specific websites, allowing you to restrict content that may be inappropriate or harmful.
Step-by-Step Guide: Blocking Access to Specific Websites
Step 1: Accessing Tomato Firmware
Firstly, ensure that your router is compatible with Tomato Firmware. Visit the Tomato Firmware website or consult your router's documentation to check compatibility and download the appropriate firmware file.
Once you have the firmware file, access your router's administration panel by entering its IP address in your web browser. This is usually something like 192.168.1.1 or 192.168.0.1. Refer to your router's manual for the specific IP address.
Step 2: Upgrading to Tomato Firmware
Before proceeding, back up your router's current settings to avoid any potential data loss. Locate the firmware upgrade section in your router's administration panel. Upload the downloaded Tomato Firmware file and follow the on-screen instructions to begin the upgrade process. This may take a few minutes, so be patient.
Step 3: Configuring Access Restrictions
After successfully upgrading to Tomato Firmware, access the new administration panel. Look for the "Access Restrictions" or "Advanced" tab, where you can find the options related to blocking specific websites.
Enter the URLs or keywords of the websites you want to block in the designated fields. You can specify individual web addresses or use wildcard characters (*) to block entire domains or subdomains. Take advantage of the advanced settings to set specific time schedules or apply restrictions to certain devices on your network.
Step 4: Saving and Applying Changes
Once you have configured the desired access restrictions, don't forget to save and apply the changes. Look for the "Save" or "Apply" button, usually located at the bottom of the page. Tomato Firmware will then enforce these settings, effectively blocking the specified websites across your network.
Why Choose Computer Creations for Website Development?
Computer Creations is a leading provider of business and consumer services in website development. Our team of experts has years of experience in creating stunning, functional, and SEO-friendly websites for businesses of all sizes.
By partnering with Computer Creations, you benefit from our:
Expertise: Our team consists of skilled professionals who stay up-to-date with the latest industry trends, ensuring your website is always on the cutting edge.
Custom Solutions: We understand that every business is unique, which is why we offer tailored website development solutions to meet your specific requirements and goals.
SEO-Friendly Approach: We have a deep understanding of search engine optimization (SEO) principles and design websites with best practices in mind to maximize your online visibility.
Responsive Design: All our websites are built with responsive design techniques, allowing them to adapt seamlessly to different screen sizes and devices, providing a great user experience.
Exceptional Customer Support: We pride ourselves on providing excellent customer support throughout the development process and beyond, ensuring your satisfaction.
Contact Computer Creations for Your Website Development Needs
If you are looking for a reliable partner to handle your website development project, look no further than Computer Creations. Contact us today to discuss your requirements and let our experts guide you towards creating a compelling online presence for your business.