SEO Columbia SC - Modernized #1 Rated SEO Company in Columbia
Sep 29, 2019
SEO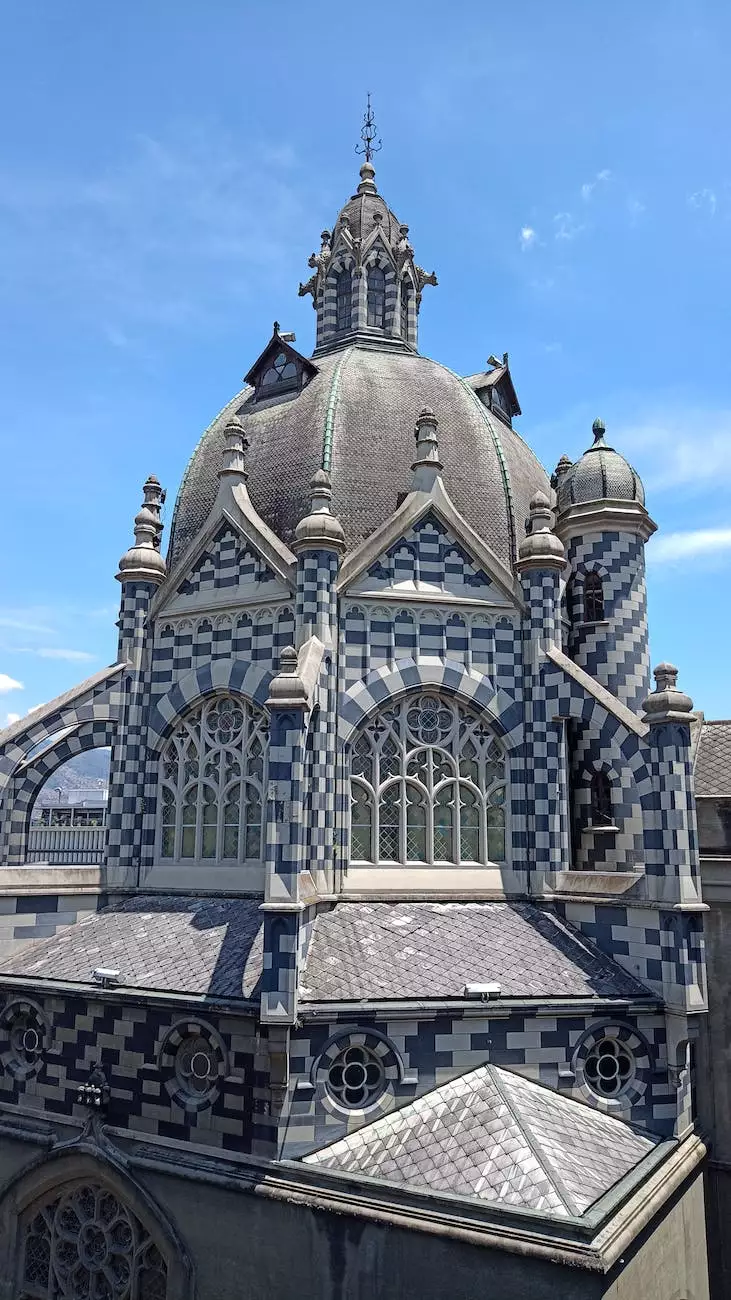 Welcome to Computer Creations, the leading SEO company in Columbia, SC. We specialize in providing high-end SEO services that are tailored to boost your online visibility and drive organic traffic to your website. With our modernized approaches and a team of skilled professionals, we are dedicated to helping businesses achieve top search engine rankings. Let us introduce you to our comprehensive SEO solutions.
About Computer Creations
Computer Creations is a reputable website development company in Columbia, SC, offering a range of business and consumer services. With our deep expertise in SEO, we provide innovative strategies to optimize your website's performance and maximize its potential for success.
As a modernized #1 rated SEO company in Columbia, we employ cutting-edge techniques, advanced tools, and industry best practices to ensure your website gains a competitive advantage in search engine rankings. Our team stays up-to-date with the latest trends in SEO, enabling us to deliver optimal results for our clients.
The Importance of SEO in Today's Online Landscape
In the digital age, establishing a strong online presence is crucial for businesses to succeed. With an increasing number of consumers relying on search engines to find products and services, ranking high in search engine results pages (SERPs) is essential to attracting targeted organic traffic.
Effective SEO strategies enhance website visibility, credibility, and brand recognition in the online realm. By optimizing your website with relevant keywords, creating valuable content, and implementing technical SEO elements, you can improve your chances of reaching and engaging with your target audience.
Comprehensive SEO Services Tailored to Your Business
At Computer Creations, we understand that every business has unique needs and goals. That's why our SEO services are fully customizable to meet your specific requirements. Our team of experts will work closely with you to develop a tailored SEO strategy that aligns with your business objectives and drives measurable results.
Our comprehensive SEO services include:
Keyword Research and Analysis: We conduct in-depth keyword research to identify the most relevant and high-impact keywords for your industry. By targeting these keywords, we improve your website's visibility and attract qualified traffic.
On-Page Optimization: We optimize your website's meta tags, headings, content, and other on-page elements to ensure search engines can crawl and index your site effectively. By enhancing on-page factors, we improve your website's overall relevance and visibility.
Content Creation: Our team of experienced copywriters and content strategists will create engaging, informative, and keyword-rich content that resonates with your target audience. Quality content is a crucial element in improving search engine rankings and user engagement.
Link Building: We employ white-hat link building strategies to increase the number and quality of inbound links to your website. Quality backlinks are a significant ranking factor, and our team uses proven techniques to build a strong backlink profile for your site.
Technical SEO: Our experts analyze and optimize your website's technical aspects, including site speed, mobile-friendliness, structured data, and more. Technical SEO ensures that search engines can understand and access your site efficiently.
Local SEO: We specialize in helping local businesses improve their online visibility and attract local customers. With our local SEO strategies, we ensure your business appears in relevant local searches and Google Maps results.
Analytics and Reporting: We provide detailed analytics and performance reports, allowing you to track the effectiveness of our SEO strategies. Our transparent reporting enables you to make informed decisions and continuously optimize your online presence.
Why Choose Computer Creations for SEO in Columbia, SC?
When it comes to choosing an SEO company in Columbia, SC, Computer Creations stands out for a variety of reasons:
Proven Track Record: We have a history of delivering outstanding results for our clients. Our testimonials and case studies speak to our expertise in driving organic traffic, improving search engine rankings, and boosting conversions.
Experienced Team: Our team of SEO professionals has years of experience in the industry. We stay updated with the latest SEO trends, ensuring that our strategies abide by evolving search engine algorithms.
Modernized Approach: We implement cutting-edge techniques and strategies to offer the best SEO solutions. Our modernized approach helps your business stay ahead of the competition.
Client-Centric Focus: We prioritize our clients' goals and requirements, tailoring our strategies to meet their specific needs. Your success is our success, and we are committed to driving optimal results for your business.
Transparent Communication: We believe in open and transparent communication. Throughout the SEO process, we provide regular updates, reports, and insights to keep you informed and involved.
Contact Computer Creations Today to Enhance Your Online Presence
If you're ready to take your online presence to the next level, Computer Creations is here to help. As the #1 rated SEO company in Columbia, SC, we have the expertise and proven strategies to elevate your website's search engine rankings, increase organic traffic, and boost your business's visibility.
Contact us today for a consultation and let us guide you towards digital success. Don't let your competitors outperform you in online search results - choose Computer Creations for cutting-edge SEO solutions.