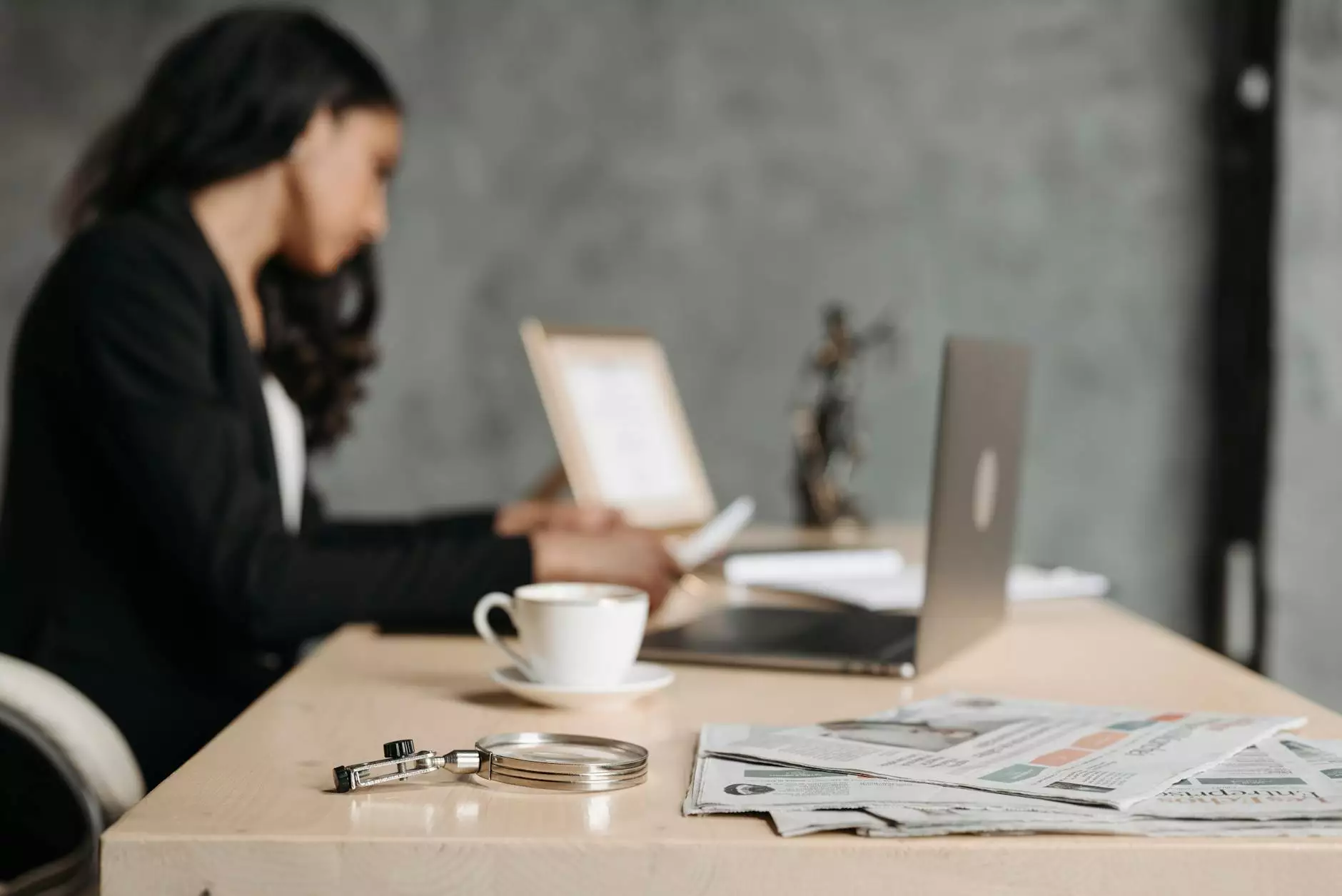 Introduction
Welcome to *Computer Creations*, your trusted partner in law firm marketing. In this comprehensive guide, we will delve into the strategies, techniques, and trends you need to know to outrank your competitors and boost your law firm's online visibility. We understand the unique challenges law firms face in the digital landscape, and we're here to help you navigate through them.
The Importance of Law Firm Marketing
In today's digital age, having a strong online presence for your law firm is crucial. Effective law firm marketing enables you to attract new clients, establish credibility, and ultimately grow your practice. However, with the increasing competition and evolving search engine algorithms, it's essential to stay ahead of the curve.
Understanding Your Target Audience
Before diving into the nitty-gritty of law firm marketing strategies, it's important to have a clear understanding of your target audience. Identifying and defining your ideal clients will help you tailor your marketing efforts to their specific needs and preferences.
Developing a Solid Web Presence
Your website serves as the virtual front door of your law firm. Having a professionally designed and optimized website is crucial for attracting potential clients and converting them into leads. Let's explore some essential elements for a compelling law firm website:
Responsive Design
In today's mobile-centric world, it's essential to have a website that adapts seamlessly to different devices and screen sizes. A responsive design ensures that your website looks and functions flawlessly on desktops, tablets, and smartphones, providing a positive user experience across all platforms.
Compelling Content
Creating high-quality, informative content is at the core of successful law firm marketing. Publish regular blog posts, articles, and resources that address common legal questions, provide insights, and demonstrate your expertise. Engaging content not only attracts visitors but also establishes your law firm as a trusted authority in your practice area.
Optimizing for Search Engines
To outrank your competitors and appear on the top pages of search engine results, search engine optimization (SEO) is paramount. Here are some key SEO strategies to implement:
Keyword Research
Identify relevant keywords and phrases related to your law firm's areas of practice. Conduct thorough keyword research to understand the search volume, competition, and intent behind each keyword. Incorporate these keywords organically into your website content, titles, headings, and meta tags for maximum visibility.
On-Page Optimization
Optimize each page of your website by structuring content with HTML heading tags (H1, H2, H3), including relevant keywords in your title tags and meta descriptions, and using descriptive alt tags for images. Ensure your website's code is clean and well-structured to facilitate search engine crawlers.
Link Building
Building high-quality backlinks from reputable sources enhances your website's authority and improves search engine rankings. Engage in strategic outreach, guest blogging, and collaborations with other relevant websites to acquire authoritative and relevant backlinks.
Engaging with Your Audience
Effective law firm marketing goes beyond driving traffic to your website. It involves actively engaging with your audience to build relationships and establish trust. Here are some strategies to consider:
Social Media Marketing
Creating a strong presence on social media platforms allows you to connect with potential clients, share valuable insights, and promote your law firm's expertise. Consistently post engaging content, interact with followers, and leverage social media advertising to expand your reach.
Email Marketing
Building an email list enables you to stay in touch with potential clients, nurture leads, and share tailored content. Develop a comprehensive email marketing strategy, segment your audience, and provide valuable resources and updates via newsletters or targeted email campaigns.
Monitoring, Measuring, and Adjusting
Law firm marketing is an ongoing process that requires continuous monitoring, measuring, and adjustment of your strategies. Regularly analyze the performance of your website, track key metrics such as traffic, conversions, and bounce rates, and make data-driven decisions to optimize your marketing efforts.
In Closing
Computer Creations offers industry-leading law firm marketing services customized to your unique needs. Our team of SEO and copywriting experts is dedicated to helping you outrank your competition and achieve long-term success. Contact us today to embark on your journey towards a thriving online presence and increased client base.