IT Services for Insurance in Charleston, SC - Advyon
Jul 29, 2022
IT Consulting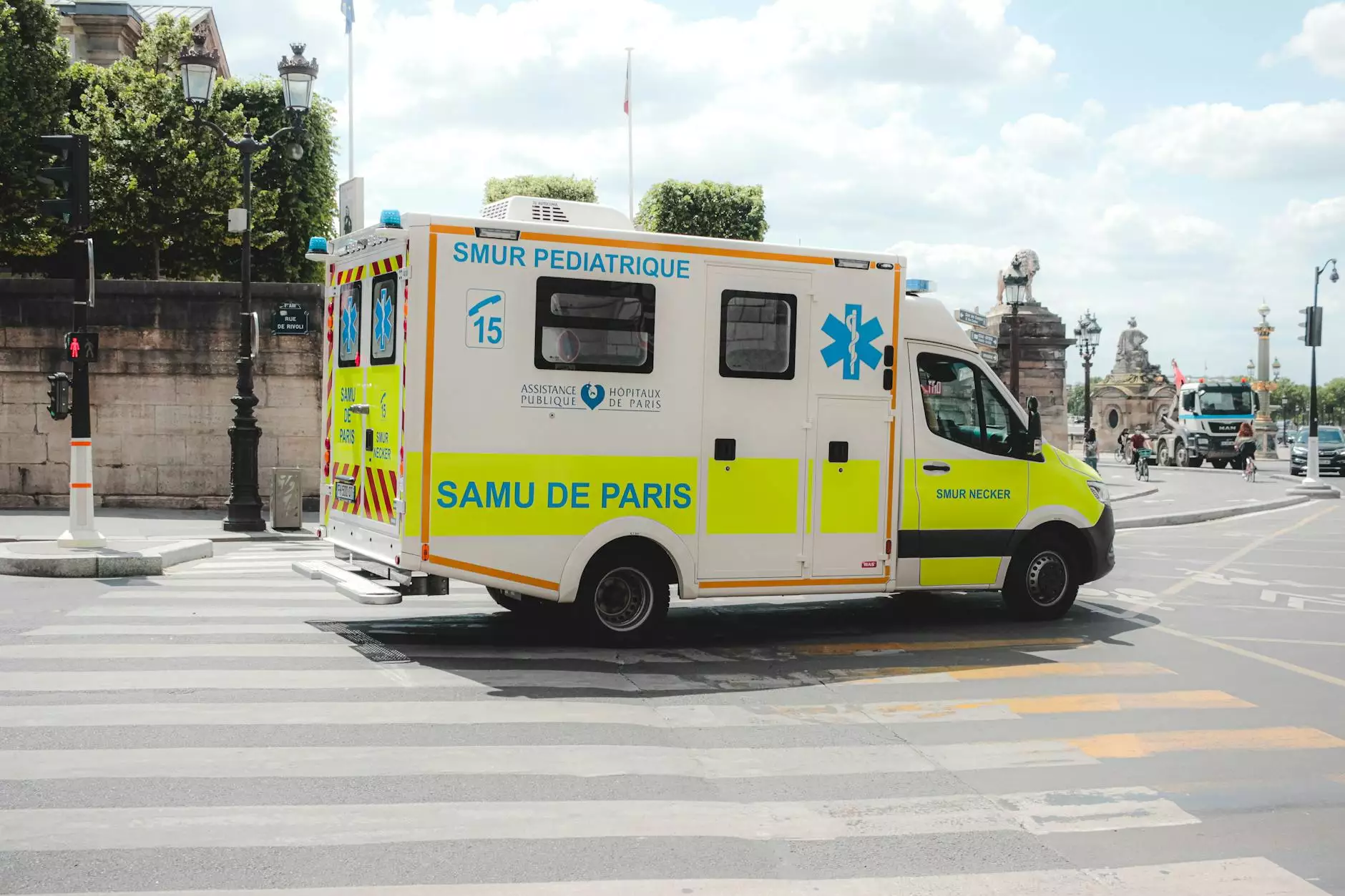 Welcome to Advyon, your trusted partner for high-quality IT services tailored specifically for insurance businesses in Charleston, SC. As the leading provider of IT solutions in the area, we understand the unique challenges and requirements of the insurance industry. With a team of experienced professionals, cutting-edge technology, and a deep understanding of the local market, we are here to help your insurance business thrive in the digital age.
Why Choose Advyon for IT Services in Charleston, SC?
At Advyon, we specialize in providing comprehensive IT solutions that are designed to meet the specific needs of insurance businesses in Charleston, SC. With our expertise and industry knowledge, we can help you leverage technology to improve efficiency, enhance customer experience, and drive growth.
1. Tailored IT Solutions for Insurance Businesses
We understand that each insurance business has unique requirements and challenges. Our team of experts will work closely with you to develop customized IT solutions that align with your goals and objectives. Whether you need assistance with data management, security, website development, or cloud computing, we have the right expertise to deliver outstanding results.
2. Experience in the Insurance Industry
With years of experience working with insurance businesses in Charleston, SC, we have a deep understanding of the industry dynamics and regulations. This enables us to develop IT solutions that are not only technologically advanced but also fully compliant with industry standards. Our team stays up-to-date with the latest trends and advancements in the insurance sector to ensure that your business remains competitive.
3. Cutting-Edge Technology
At Advyon, we are committed to delivering the highest quality IT services to our clients. That's why we invest in cutting-edge technology and tools that enable us to provide innovative solutions. From state-of-the-art software to advanced security measures, we leverage the latest technology to optimize your insurance business operations and enhance performance.
4. Proactive Support and Maintenance
We prioritize the success of your insurance business. Our team provides proactive support and ongoing maintenance to ensure that your IT infrastructure remains robust and secure. We monitor your systems, identify potential issues, and resolve them before they impact your business operations. With Advyon as your IT partner, you can focus on serving your clients while we take care of your technology needs.
Comprehensive IT Services for Insurance Businesses in Charleston, SC
Advyon offers a wide range of IT services specifically designed for insurance businesses in Charleston, SC. We take a holistic approach to address every aspect of your IT requirements. Here are some of the key services we provide:
Data Management and Security
As an insurance business, you deal with vast amounts of sensitive client data on a daily basis. Our team will implement robust data management systems that ensure the security, integrity, and availability of your data. We follow best practices and industry standards to safeguard your data and comply with regulations.
Website Development and Design
Your website is often the first point of contact for potential clients. We create visually appealing and user-friendly websites that effectively represent your insurance business and attract customers. Our team will work closely with you to understand your brand and goals, building a website that showcases your expertise and services.
Cloud Computing Solutions
Cloud computing offers numerous benefits for insurance businesses, including increased scalability, flexibility, and cost savings. We will help you leverage cloud technology to streamline your operations, improve collaboration, and enhance data security. Our team will assess your requirements and develop a customized cloud strategy that aligns with your business objectives.
IT Infrastructure Setup and Management
Building and maintaining a reliable IT infrastructure is essential for the seamless operation of your insurance business. At Advyon, we will help you set up and manage your IT infrastructure, ensuring optimal performance, availability, and security. From servers and networks to hardware and software, we have you covered.
Network Security and Cybersecurity
The insurance industry is a prime target for cyber threats and data breaches. Protecting your business and client information is of utmost importance. Our team will implement robust network security measures and cybersecurity protocols to safeguard your systems against potential threats. We stay updated on emerging risks and apply the latest security practices to keep your insurance business secure.
Remote IT Support
In today's digital world, having reliable remote support is crucial for insurance businesses. Our team provides prompt and efficient remote IT support, ensuring minimal disruption to your operations. Whether you need assistance with software issues, network troubleshooting, or security concerns, we are just a call away.
Contact Advyon for Reliable IT Services for your Insurance Business in Charleston, SC
Ready to take your insurance business to new heights with advanced IT solutions? Contact Advyon, the leading provider of IT services in Charleston, SC. Our team of experts is here to help you navigate the ever-evolving technology landscape and provide tailored solutions to meet your unique needs. Trust Advyon to be your IT partner and focus on growing your insurance business with confidence.
Business Name: Computer Creations
Category: Business and Consumer Services - Website development