Join Computer Creations: Shaping the Future of Website Development
Oct 7, 2017
About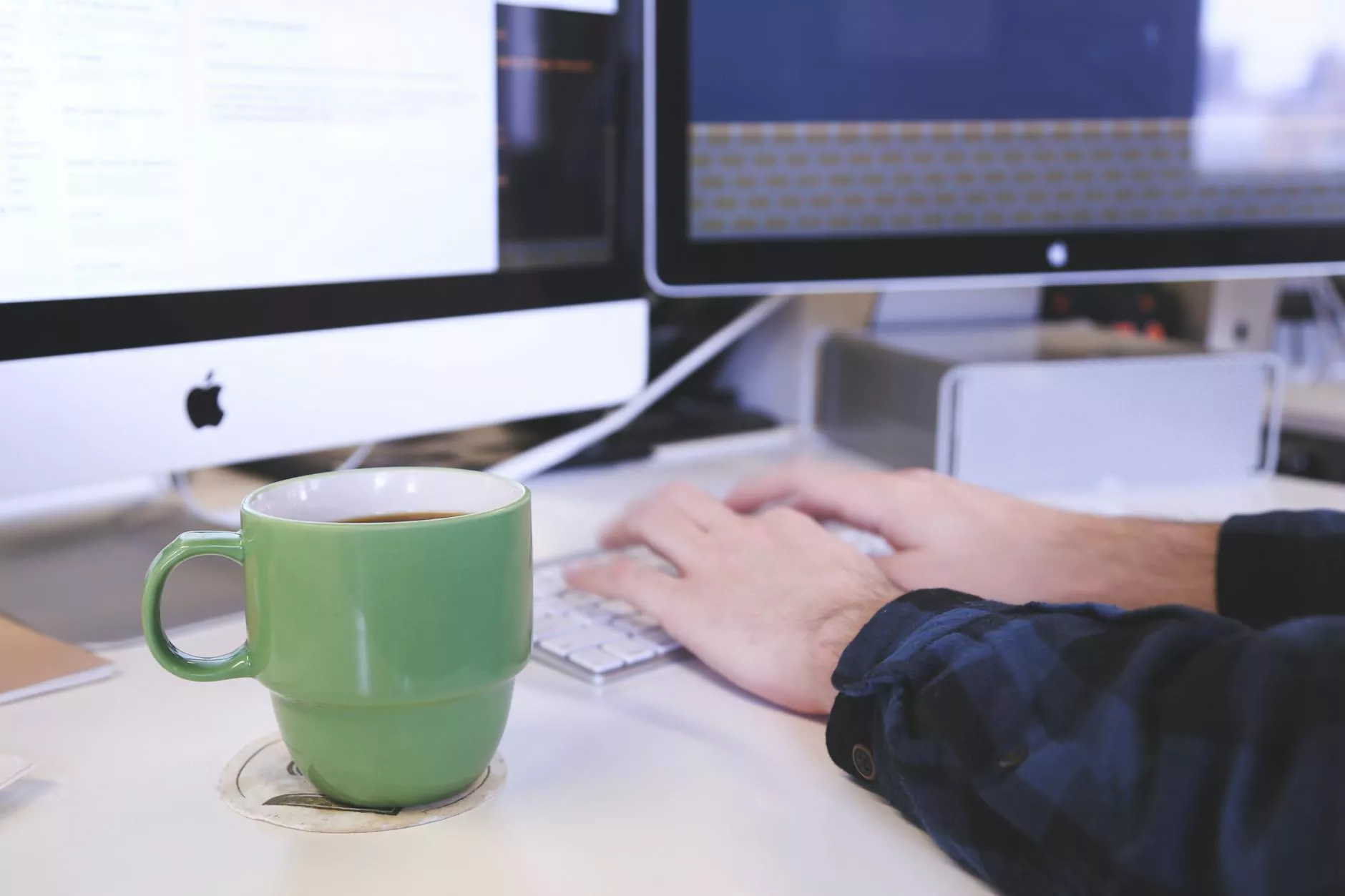 Welcome to Computer Creations, the premier name in the business and consumer services industry, specializing in website development. If you are looking for a rewarding career in a dynamic and innovative environment, you've come to the right place!
The Computer Creations Advantage
At Computer Creations, we believe that great people create great websites. We are driven by a passion for technology and a commitment to delivering exceptional results for our clients. As a member of our team, you will benefit from:
Cutting-edge Technology: Stay ahead of the curve with access to the latest tools and technologies in website development.
Collaborative Environment: Join a team of talented professionals who value collaboration, knowledge sharing, and continuous learning.
Career Growth: We foster a culture that encourages personal and professional growth, providing you with opportunities to expand your skills and advance your career.
Exciting Projects: Immerse yourself in diverse and challenging projects that push the boundaries of website development.
Work-Life Balance: We believe in maintaining a healthy work-life balance so that you can excel both personally and professionally.
Explore Career Opportunities
Computer Creations is a place where talent thrives and ideas come to life. We offer a wide range of career opportunities across various roles, including:
1. Website Developer
As a Website Developer at Computer Creations, you will be responsible for creating and maintaining innovative websites that exceed client expectations. Key responsibilities include:
Developing responsive and user-friendly websites using HTML, CSS, and JavaScript.
Collaborating with designers and content creators to ensure seamless integration of visuals and content.
Optimizing websites for speed and performance to deliver an exceptional user experience.
Implementing SEO best practices to increase website visibility and rankings.
2. UX/UI Designer
As a UX/UI Designer, you will play a crucial role in creating intuitive and visually appealing website interfaces. Your responsibilities will include:
Collaborating with cross-functional teams to understand user requirements and translate them into design concepts.
Creating wireframes, mockups, and prototypes to visualize website layouts and interactions.
Implementing user-centered design principles to enhance usability and user satisfaction.
Conducting usability tests and gathering feedback to continually improve the user experience.
3. SEO Specialist
As an SEO Specialist at Computer Creations, you will drive organic traffic and improve website rankings for our clients. Your key responsibilities will include:
Conducting keyword research and analysis to identify opportunities for website optimization.
Performing on-page and off-page optimization to improve search engine rankings.
Analyzing website performance using tools like Google Analytics and providing insights for further improvement.
Staying updated with the latest SEO trends and implementing best practices to maximize organic reach.
Why Choose Computer Creations?
Choosing a company that aligns with your career goals and values is crucial. Here are a few reasons why Computer Creations stands out:
1. Innovation and Growth
At Computer Creations, we foster a culture of innovation and support continuous growth. We encourage our employees to explore new ideas, acquire new skills, and push the boundaries of website development.
2. Client-centric Approach
We prioritize our clients' success and work closely with them to understand their unique needs and goals. As a part of our team, you will have the opportunity to create impactful solutions that drive growth and deliver exceptional results.
3. Fantastic Team Environment
Joining Computer Creations means becoming a part of a talented and diverse team of professionals who are passionate about what they do. We value teamwork, collaboration, and respect, creating a positive work environment that fosters creativity and camaraderie.
4. Career Development
We believe in investing in our employees' growth and development. We offer training programs, workshops, and mentorship opportunities to help you enhance your skills, expand your knowledge, and achieve your career aspirations.
5. Work-Life Balance
We understand the importance of maintaining a healthy work-life balance. At Computer Creations, we promote flexibility and provide a supportive environment that allows you to excel both at work and in your personal life.
Apply Now and Take the Next Step in Your Career!
If you are ready to embark on an exciting journey with Computer Creations, visit our Careers page to explore our current job openings. Join our team of talented professionals and unleash your potential in the dynamic field of website development!