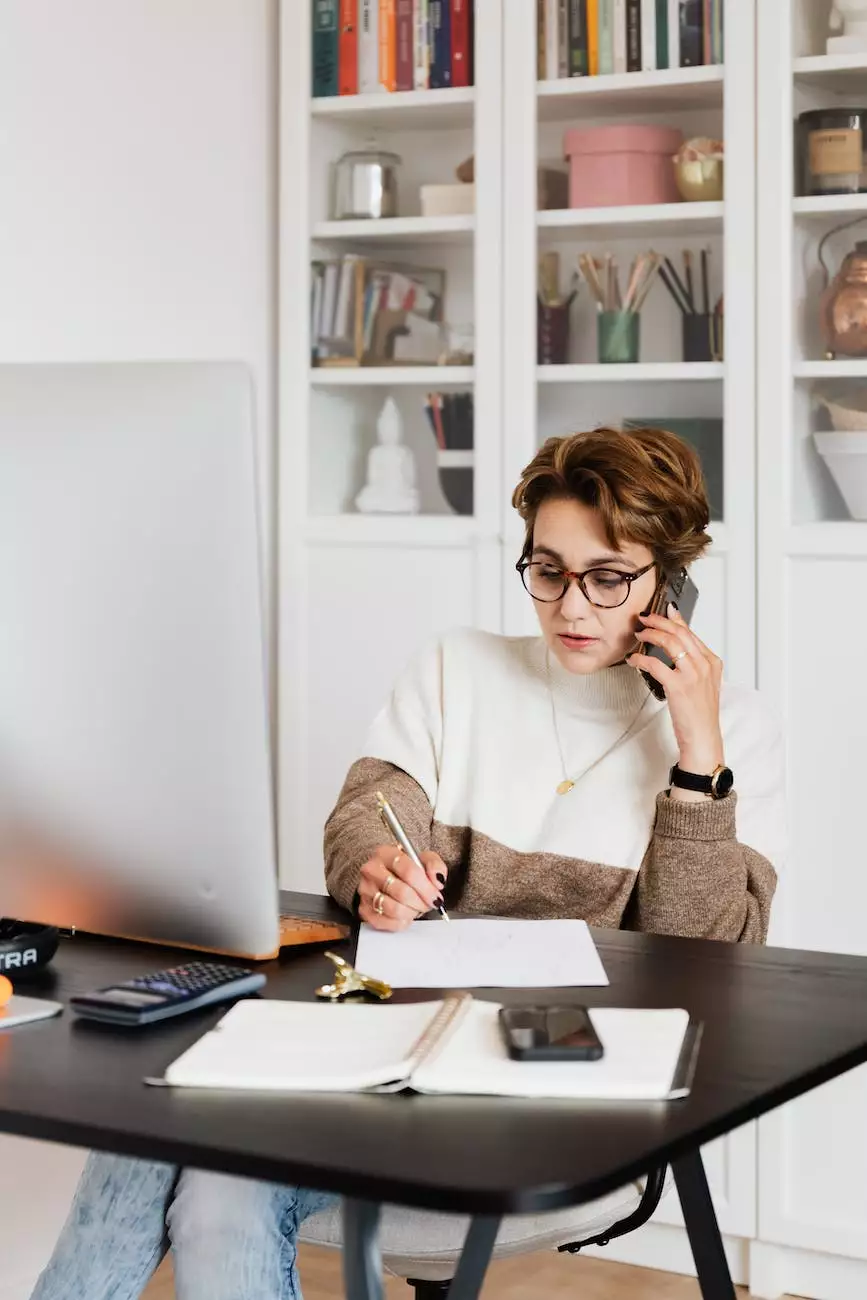 Maximize Efficiency and Customer Satisfaction with Computer Creations
Welcome to Computer Creations, your premier partner in Call Center Setup & Management. As a leading provider of business and consumer services in website development, our team of highly skilled professionals is dedicated to helping you optimize your call center operations to achieve maximum efficiency and unparalleled customer satisfaction.
Customized Solutions for Your Call Center Needs
At Computer Creations, we understand that every call center is unique, with specific requirements and goals. That's why we offer tailored solutions designed to meet your individual needs. Whether you are setting up a new call center or looking to improve the performance of an existing one, our expertise and comprehensive approach will ensure a streamlined and highly effective operation.
Optimizing Your Call Center Infrastructure
With our deep understanding of call center technologies and industry best practices, we will help you optimize your call center infrastructure. From selecting the right hardware and software to implementing advanced telephony solutions, we have the expertise to ensure a seamless and efficient operation.
Our team will assess your current infrastructure, identify any gaps, and propose practical solutions to enhance the performance and reliability of your call center. We believe that a solid foundation is crucial for success, and we will work closely with you to implement the necessary upgrades and improvements.
Efficient Workforce Management
A well-managed call center relies on a skilled and motivated workforce. At Computer Creations, we can help you with every aspect of call center workforce management, from recruitment and training to performance evaluation and optimization.
We understand that a happy and engaged workforce leads to better customer experiences. That's why we focus on creating a positive and supportive work environment that promotes productivity and employee satisfaction. Our strategies include ongoing training programs, performance-based incentives, and employee recognition initiatives.
Streamlined Processes and Performance Tracking
In today's competitive business landscape, efficiency is key. With our advanced call center management tools and analytics, we will assist you in streamlining your processes and monitoring key performance indicators.
We will help you identify bottlenecks, eliminate redundant tasks, and implement automation where applicable. Our team will also provide you with comprehensive reporting and data analysis, allowing you to make informed decisions and continuously improve your call center performance.
Contact Us Today for Tailored Call Center Solutions
Are you ready to take your call center operations to the next level? Contact Computer Creations now and let our experts assist you in achieving a highly efficient and customer-centric call center. With our customized solutions and unwavering commitment to excellence, we will help your business thrive in the rapidly evolving market.
Don't settle for mediocrity when it comes to call center setup and management. Trust Computer Creations to deliver outstanding results that will surpass your expectations. Reach out to us today and embark on a journey towards call center excellence!