Ashley Bakery - Creating Sweet Memories for Every Occasion
Oct 10, 2019
Web Design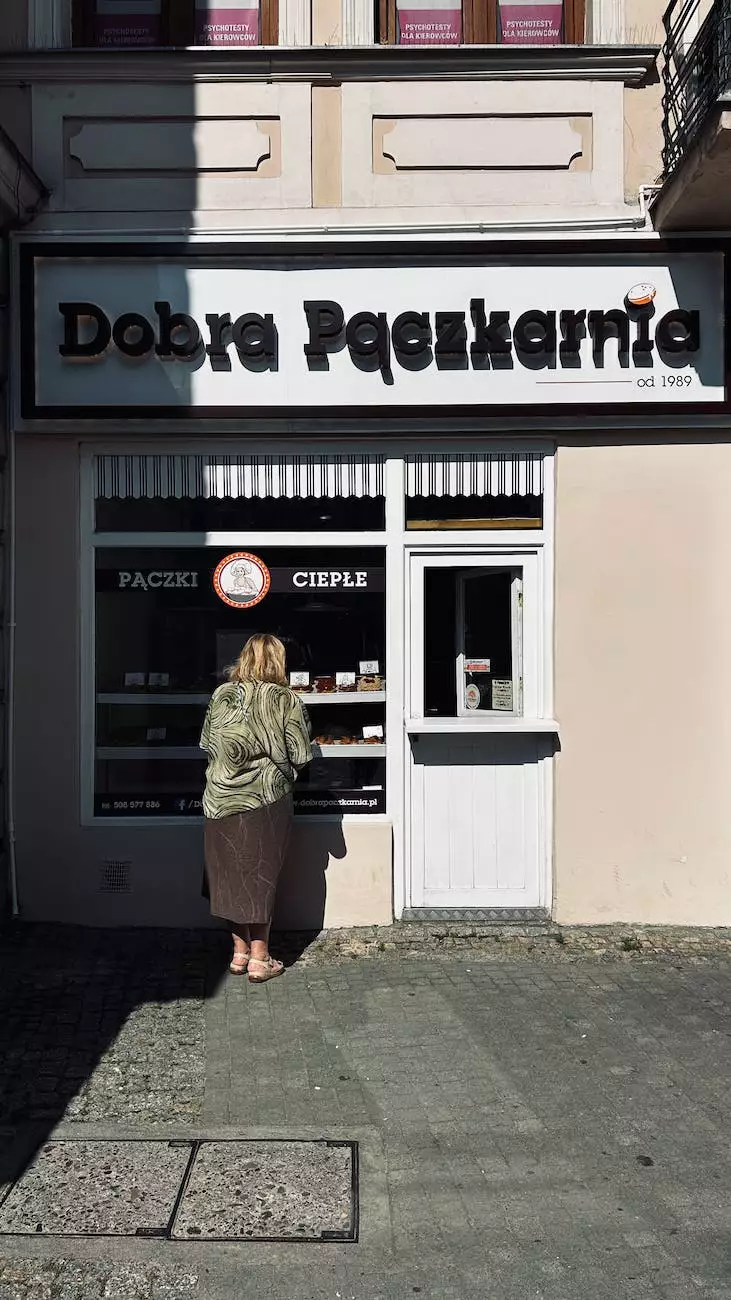 Welcome to Ashley Bakery, the home of delectable and meticulously crafted cakes and pastries. As a leader in the bakery industry, we take pride in delivering delightful goodies that leave a lasting impression on any occasion. Whether you're celebrating a birthday, wedding, or any special moment, our team at Ashley Bakery has got you covered.
Our Commitment to Quality and Creativity
At Ashley Bakery, we believe that every cake should not only taste amazing but also be a work of art. Our talented team of pastry chefs and decorators bring your vision to life, crafting stunning masterpieces that are as delicious as they are visually captivating.
Using only the finest ingredients, we bake each cake from scratch, ensuring that every slice is a moment of pure indulgence. From classic vanilla and chocolate flavors to unique and sophisticated combinations, our menu offers a wide variety to cater to every taste.
Custom-made Cakes for Every Occasion
Whether you're celebrating a birthday, wedding, baby shower, or corporate event, Ashley Bakery specializes in creating custom-made cakes that reflect your unique style and personality. Our expert team works closely with you to understand your vision, bringing it to life in every detail of the cake.
From elegant tiered wedding cakes adorned with delicate sugar flowers to whimsical birthday cakes featuring your favorite characters, we have the expertise to create a show-stopping centerpiece for your event. Our attention to detail and dedication to perfection ensure that every cake is not only visually stunning but also tastes absolutely divine.
Delicious Pastries and Confections
In addition to our exquisite cakes, Ashley Bakery offers a delectable selection of pastries and confections that will satisfy any sweet tooth. From flaky croissants and buttery danishes to rich chocolate truffles and creamy cheesecakes, our pastry menu is filled with irresistible treats.
Each pastry is handcrafted with love and precision, using high-quality ingredients to ensure exceptional flavor and texture. Whether you're looking for a morning pick-me-up or a luxurious dessert, our pastries are the perfect accompaniment to any occasion.
Ordering Process and Delivery
Ordering from Ashley Bakery is a breeze. Simply visit our website and browse through our menu to select your desired cake or pastry. If you have any specific design requirements or dietary restrictions, our team is more than happy to accommodate your needs.
We offer convenient delivery services to ensure that your order arrives fresh and on time. Whether you're hosting an event or surprising a loved one, we strive to make the entire experience seamless and stress-free.
Experience the Ashley Bakery Difference
At Ashley Bakery, we are passionate about creating sweet memories for every occasion. With our dedication to excellence, creativity, and superior customer service, we have become the go-to choice for individuals and businesses alike.
Explore our website and discover the world of Ashley Bakery. From mouthwatering cakes and pastries to exceptional customer experience, we guarantee satisfaction with every bite. Let us be part of your special moments and create memories that will be cherished forever.
Custom-made cakes for birthdays, weddings, baby showers, and more!
Delicious pastries and confections made with high-quality ingredients
Experienced team of pastry chefs and cake decorators
Convenient online ordering process
Timely delivery services for a stress-free experience
Unforgettable memories with every bite
Contact Ashley Bakery today to place your order and experience the difference for yourself. We look forward to creating something special for you!