Why Isn't My Website Showing Up in a Google Search?
Mar 6, 2021
SEO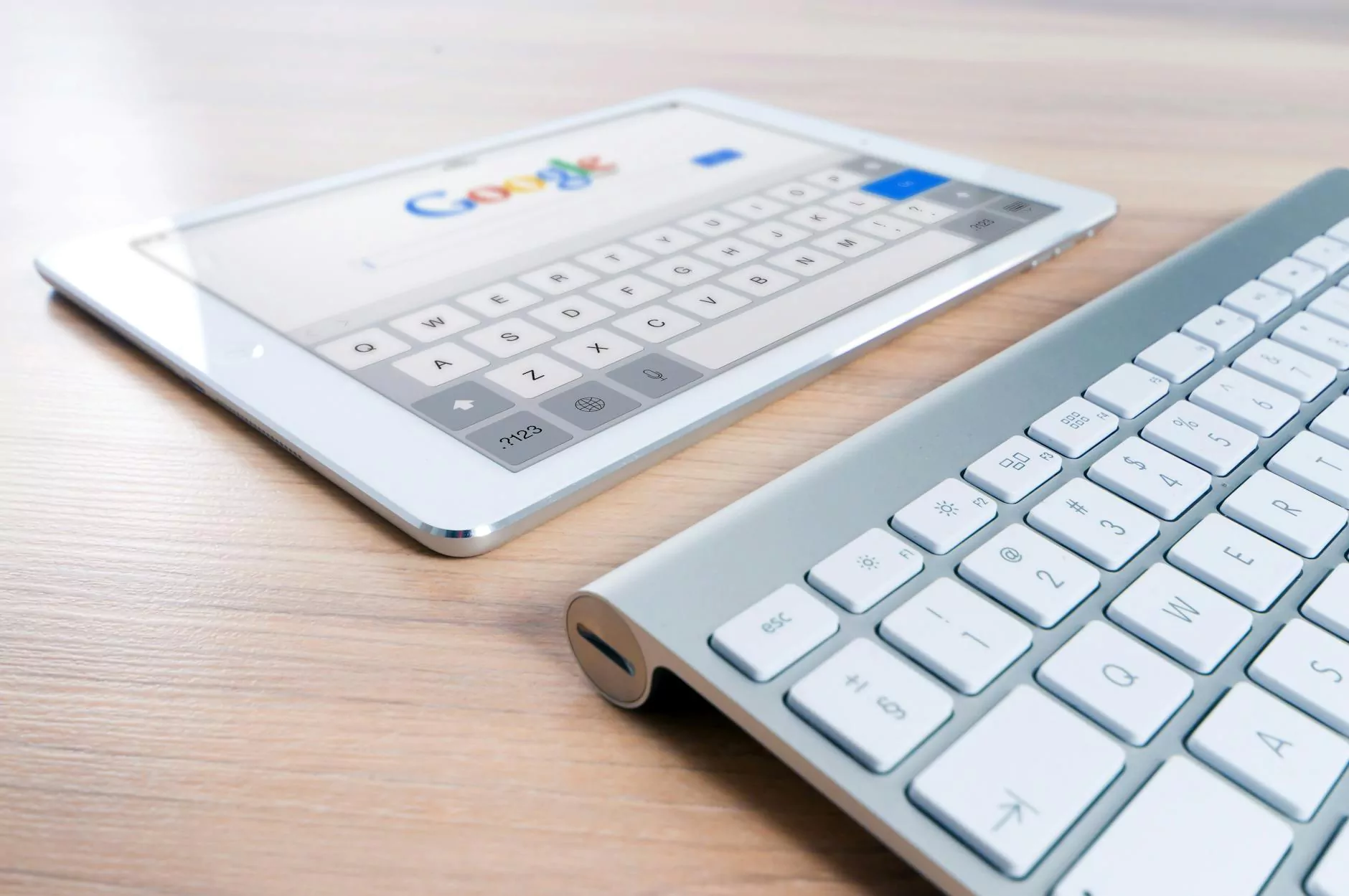 Are you frustrated because your website doesn't appear in Google search results? Wondering why your competitors outrank you? Look no further, as Computer Creations - a trusted name in website development for the business and consumer services industry - is here to help you understand the possible reasons behind this issue and provide you with valuable strategies to improve your website's search visibility.
The Importance of Search Engine Optimization (SEO)
In order for your website to rank well on Google, it's crucial to understand the concept of Search Engine Optimization (SEO). SEO involves a set of techniques and strategies that aim to optimize your website's structure, content, and overall online presence to increase its visibility on search engine result pages (SERPs).
Search engines, such as Google, utilize complex algorithms to determine the relevance and quality of websites. While SEO is just one factor in achieving good search rankings, it plays a vital role in ensuring your website stands out from the competition.
Possible Reasons for Low Search Visibility
There can be several reasons why your website may not be showing up prominently in Google search results. Below, we'll explore some common issues that could be affecting your website's search visibility:
1. Lack of Relevant and Quality Content
Content is king in the digital world, and having thin, irrelevant, or poorly written content on your website can significantly impact your search rankings. It's essential to create comprehensive, detailed, and well-structured content that addresses the needs and interests of your target audience.
Computer Creations understands the importance of content and offers high-end copywriting services. Our team of proficient SEO copywriters can craft engaging and keyword-rich content that aligns with your business objectives while meeting search engine criteria for high rankings.
2. Inadequate Keyword Optimization
Keywords are the terms and phrases that users enter into search engines to find relevant information. If your website doesn't have proper keyword optimization, Google may not understand what your website is about, leading to lower search visibility.
Computer Creations excels in SEO and will conduct thorough keyword research to identify the most relevant and lucrative keywords for your website. We will optimize your website's meta tags, headings, content, and other crucial elements to ensure your website aligns perfectly with the user's search intent.
3. Technical Issues and Poor Website Structure
Google places importance on the technical aspects and structure of a website. If your website has slow page loading times, broken links, or improper indexing, it can hinder your search rankings.
At Computer Creations, we specialize in website development for businesses and consumers in the business and consumer services industry. Our team of experienced web developers will ensure your website is technically optimized, implementing best practices to enhance your website's speed, usability, and overall performance.
4. Lack of Quality Backlinks
Backlinks, also known as inbound links, are links from other websites that point to yours. Backlinks act as a vote of confidence for search engines, indicating that your website is trustworthy and relevant. Without quality backlinks, your search visibility may suffer.
Computer Creations can help you establish a link-building strategy that attracts authoritative and relevant websites to link to your content. Our SEO experts will employ ethical tactics and outreach techniques to acquire high-quality backlinks, strengthening your website's authority and improving its search rankings.
Improve Your Website's Search Visibility with Computer Creations
Computer Creations is your go-to partner for website development and SEO. We understand the challenges businesses face when it comes to search visibility, and we have the expertise and knowledge to help you overcome them.
With our professional website development services, we will create a visually appealing and user-friendly website that adheres to industry best practices. Our team of proficient copywriters will ensure your content is not only well-optimized for search engines but also engages and captivates your target audience.
From technical optimizations to comprehensive keyword research, we'll leave no stone unturned in our quest to improve your website's search visibility. Trust Computer Creations and let us take your online presence to new heights.
Contact Computer Creations Today
If you're ready to boost your website's search rankings and drive more organic traffic, computercreations.com is just a click away. Contact us today to discuss your website development and SEO needs. Let us help you unlock the full potential of your online presence!
Disclaimer: While we strive to provide accurate and up-to-date information, the content above is for informational purposes only and should not be considered as professional advice. Consult with an SEO specialist for personalized recommendations.