White Label Marketing Solutions - Web Design Greenville SC
Jul 28, 2023
Digital Marketing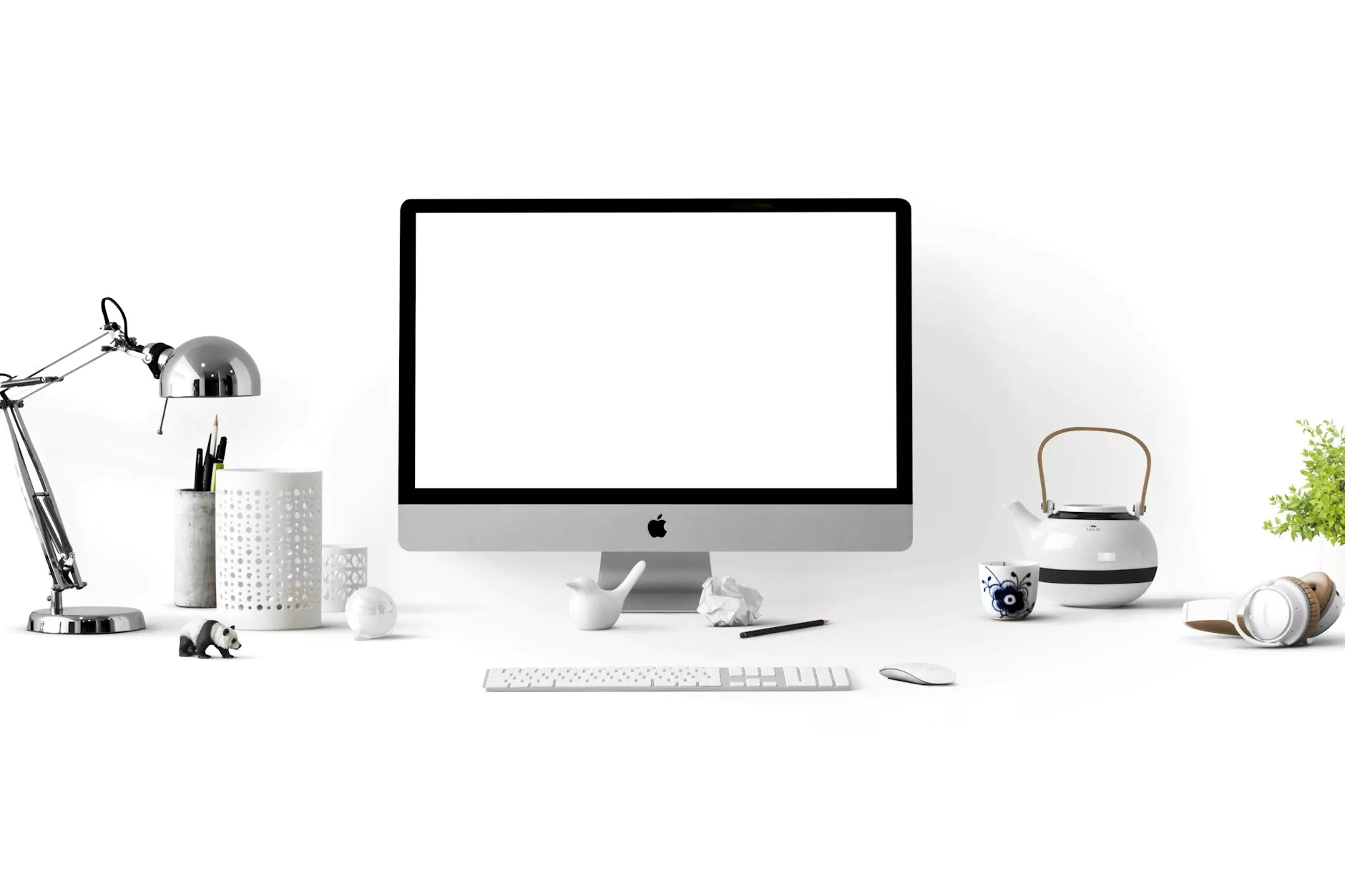 Welcome to Computer Creations, your one-stop solution for white label marketing services and professional website development in the Greenville SC area. Our team of experts is dedicated to helping businesses in the business and consumer services industry thrive online with comprehensive and customized solutions.
Why Choose White Label Marketing Solutions?
In today's competitive digital landscape, standing out from the crowd is essential for success. That's why our white label marketing solutions are designed to help your business shine and attract customers. By partnering with Computer Creations, you can benefit from:
1. Customized Strategies
At Computer Creations, we understand that every business is unique. That's why we tailor our marketing strategies to suit your specific needs and goals. From website development to SEO optimization, our team will create a personalized plan that ensures your business gets the visibility it deserves on search engines like Google.
2. Targeted Approach
We know that reaching the right audience at the right time is crucial for success. With our white label marketing solutions, we conduct thorough market research to identify your target audience and develop strategies that effectively engage them. By understanding your customers' needs and preferences, we can position your business as a go-to solution in the business and consumer services industry.
3. Increased Brand Recognition
Building a strong brand presence is vital for establishing trust and credibility in your industry. Our team of skilled copywriters and designers will work closely with you to develop a unique brand identity and craft compelling messaging that resonates with your target audience. Through consistent branding efforts, your business can achieve higher brand recognition and recall.
4. Enhanced Online Visibility
With our expertise in website development and search engine optimization, we can improve your online visibility and rankings on popular search engines like Google. By applying industry best practices and utilizing effective keyword strategies, we ensure that your website appears at the top of search results for relevant keywords, driving organic traffic and potential leads to your business.
5. Measurable Results
At Computer Creations, we believe in the power of data-driven marketing. We provide regular performance reports, which allow you to track the effectiveness of our strategies and measure the return on your investment. Our transparent approach ensures that you always have a clear understanding of your campaign's progress and can make informed decisions based on real-time data.
Web Design Greenville SC
In addition to our white label marketing solutions, Computer Creations specializes in top-notch website development for businesses in the Greenville SC area. Your website serves as the digital storefront for your business, and we understand the importance of creating a seamless, user-friendly experience that leaves a lasting impression.
Our team of talented designers and developers will work closely with you to bring your vision to life. Whether you need a simple and elegant website with basic information or a complex e-commerce platform with advanced functionalities, we have the skills and expertise to turn your ideas into reality.
Our Web Design Process
When you choose Computer Creations for your web design needs, here's what you can expect:
Discovery: We start by getting to know your business, target audience, and design preferences. This phase helps us gather essential information to create a tailored web design plan.
Concept Design: Based on the information gathered during the discovery phase, we create initial design concepts for your website. These concepts reflect your brand identity and provide you with a clear visual representation of the design direction.
Development: Once the design concept is approved, our skilled developers start the coding process. We ensure that your website is responsive, fast-loading, and optimized for search engines.
Testing and Optimization: Before launching your website, we conduct rigorous testing to ensure all functionalities are working correctly and the user experience is seamless. Our team also optimizes the website for search engines, ensuring higher visibility online.
Launch and Ongoing Support: Once your website is ready, we launch it, making it accessible to your target audience. We provide ongoing support and maintenance services to ensure your website operates smoothly and remains up-to-date.
Contact Us Today!
Ready to take your business to new heights with our white label marketing solutions and top-notch web design services? Contact Computer Creations today! Our team of experts is passionate about helping businesses in the business and consumer services industry succeed online. Don't miss out on the opportunity to outrank your competitors and attract more customers. Get in touch with us now!