Website and E-Mail Hosting in Charleston, SC - Advyon
May 22, 2021
Web Design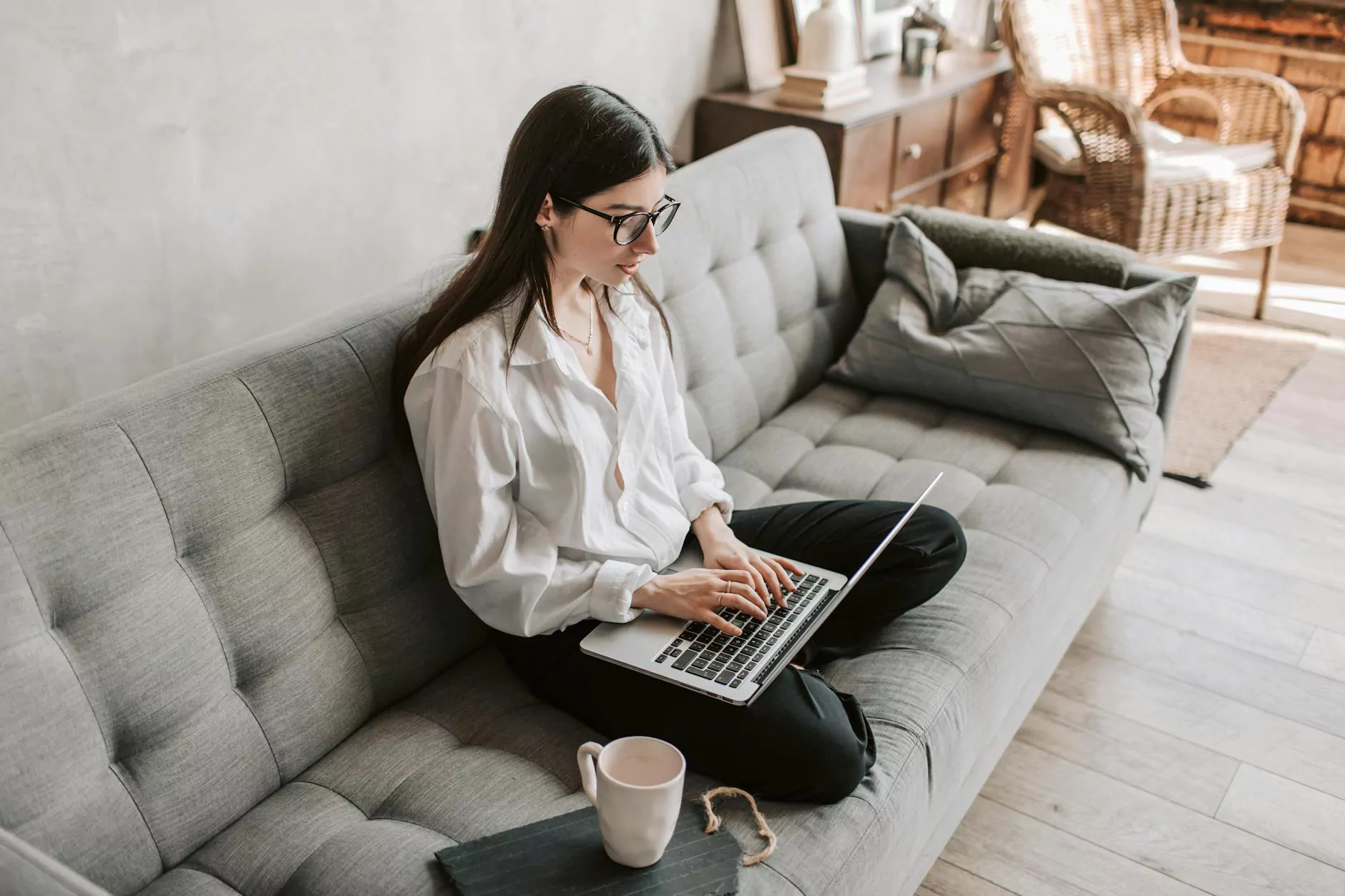 Professional Website and E-Mail Hosting Services in Charleston, SC
Welcome to Advyon, your trusted partner for website and e-mail hosting services in Charleston, SC. If you are looking for reliable and high-quality hosting solutions for your website and e-mail accounts, you have come to the right place.
At Advyon, we understand the importance of a strong online presence for businesses in today's digital landscape. With our years of experience in website development and hosting, we offer comprehensive services to ensure that your website and e-mails are in safe hands.
Why Choose Advyon for Your Website and E-Mail Hosting?
1. Unmatched Reliability:
When it comes to hosting your website and e-mails, reliability is crucial. With Advyon, you can expect exceptional uptime and fast loading times, ensuring that your visitors have a seamless browsing experience. Our state-of-the-art servers are equipped with the latest technology to guarantee optimal performance.
2. Robust Security Measures:
Your website and e-mails contain valuable data that needs to be protected. By choosing Advyon, you can have peace of mind knowing that we prioritize security. We employ advanced security measures, including SSL certificates, firewalls, regular backups, and malware scanning, to safeguard your online assets.
3. Scalability to Meet Your Growing Needs:
As your business expands, your hosting requirements may change. Advyon offers scalable hosting solutions that can easily accommodate your growing needs. Whether you have a small website or a large e-commerce platform, we have the infrastructure to support your business every step of the way.
4. Lightning-Fast Support:
At Advyon, we pride ourselves on offering exceptional customer support. Our team of experts is available round the clock to address any concerns or issues you may encounter. We understand the importance of prompt assistance, and we strive to provide timely and efficient support for all our clients.
5. Competitive Pricing:
We believe that high-quality hosting should be accessible to businesses of all sizes. That's why we offer competitive pricing plans tailored to your specific needs. With Advyon, you can enjoy top-notch services without breaking the bank.
Our Website Hosting Services
Advyon provides a wide range of website hosting services designed to meet the diverse needs of businesses and individuals in Charleston, SC. Some of our key hosting features include:
Domain registration
Fast and reliable servers
Customizable hosting plans
Flexible storage and bandwidth options
Email hosting and management
Secure FTP access
Content management system integration
Database support
Regular backups
Our E-Mail Hosting Services
In addition to website hosting, Advyon offers comprehensive e-mail hosting services to streamline your communication needs. Our e-mail hosting solutions include:
Custom email addresses with your domain name
Spam filtering and virus protection
Accessible via webmail, desktop clients, and mobile devices
Reliable uptime and storage
Automatic backups
Contact Advyon for Reliable Website and E-Mail Hosting in Charleston, SC
When it comes to website and e-mail hosting in Charleston, SC, Advyon is your trusted partner. As a leading provider of website development and hosting services, we are dedicated to helping businesses and individuals establish a strong online presence.
Don't let subpar hosting hinder your success. Contact us today to learn more about our services and how we can elevate your website and e-mail hosting experience. Trust Advyon, powered by Computer Creations, to take care of all your hosting needs.
Note: Remember that the quality of content is just one factor that influences search rankings. While we strive to provide the best possible content, other factors such as website speed, mobile-friendliness, backlinks, and user experience also play significant roles in boosting your online visibility.