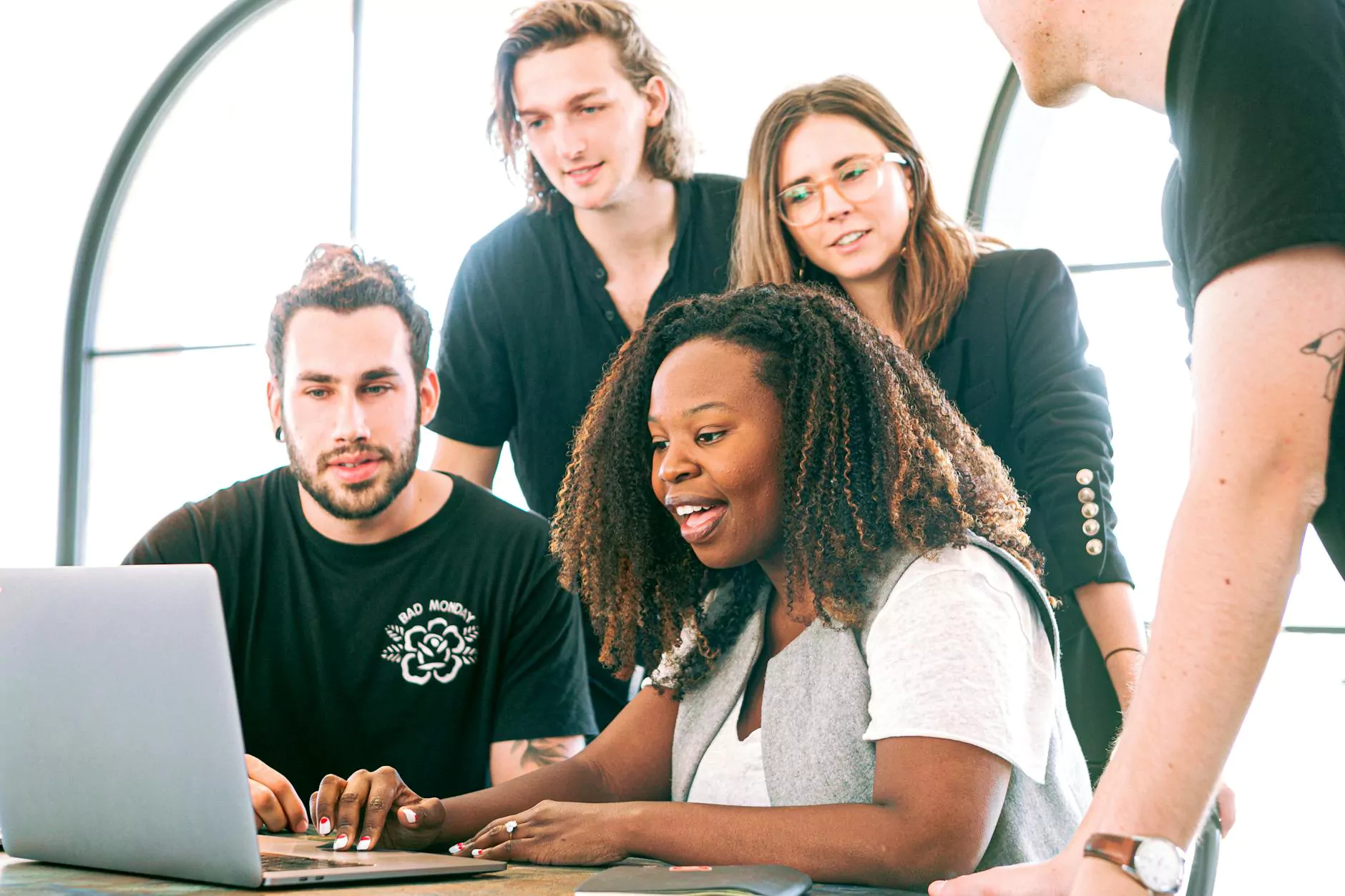 Welcome to Computer Creations, the Leading Marketing Agency in Columbia, SC
At Computer Creations, we pride ourselves as a premier marketing agency based in Columbia, South Carolina. With years of experience and a team of highly proficient experts, we provide modernized and effective business and consumer services that elevate our clients' online presence. One of our key specialties lies in website development, helping businesses establish a strong foundation in the digital realm.
Your Reliable Partner for Innovative Marketing Solutions
In today's competitive market, a strong marketing strategy is crucial for businesses to succeed. At Computer Creations, we understand the evolving landscape of digital marketing and the strategies that drive success. Our team of experienced professionals combines creativity, technology, and data-driven insights to develop customized marketing solutions that cater to your unique goals.
Stay Ahead with Our Expertise in Website Development
As a business and consumer services provider, our core expertise lies in website development. We believe that a well-designed and user-friendly website serves as the foundation of a successful online presence. Our skilled developers and designers work collaboratively to create stunning websites that not only captivate your target audience but also drive conversions.
Using the latest technologies and best practices, we ensure that your website is fully optimized for search engines, providing you with a competitive advantage. With our attention to detail, mobile responsiveness, and seamless user experience, we help your business reach its full potential in the online realm.
Our Comprehensive Range of Marketing Services
1. Search Engine Optimization (SEO)
Our SEO experts understand the importance of ranking high on search engine result pages. Through a combination of keyword research, on-page optimization, and technical SEO, we help improve your website's visibility and organic traffic. With our tailored approach, we consistently deliver measurable results that drive your business forward.
2. Pay-Per-Click (PPC) Advertising
Accelerate your online growth with our targeted PPC advertising campaigns. Our team leverages the power of data analysis and audience targeting to create highly effective ads that generate qualified leads. With our meticulous campaign management, we ensure maximum ROI and continuous optimization to meet your specific business objectives.
3. Content Marketing
Compelling content is the key to engaging and capturing your audience. Our content marketing specialists create valuable, relevant, and shareable content that resonates with your target market. From blog posts to infographics, we develop a content strategy that amplifies your brand and establishes you as an industry thought leader.
4. Social Media Marketing
Expand your brand's reach and build meaningful connections through our strategic social media marketing services. We develop customized social media campaigns that align with your business objectives and engage your target audience. From content creation to community management, we harness the power of social media platforms to drive brand awareness and increase conversions.
5. Email Marketing
Unlock the potential of your customer database with our intelligent email marketing campaigns. We create personalized and automated email campaigns that nurture leads, drive customer loyalty, and increase sales. From designing captivating templates to analyzing campaign performance, we optimize your email marketing strategy for maximum impact.
Partner with Computer Creations Today
Computer Creations stands ready to be your trusted partner in digital marketing and website development. Our dedication to excellence, commitment to innovation, and focus on results have made us a leading marketing agency in Columbia, SC.
Whether you are a small business looking to establish your online presence or an established brand seeking to elevate your marketing efforts, we have the expertise and passion to help you achieve your goals. Contact us today for an innovative marketing strategy tailored to your unique business needs.
Experience the power of modernized marketing with Computer Creations, leading the way in Columbia, SC.